articulation
(redirected from confluent articulation)
Also found in:
Dictionary
,
Thesaurus
,
Medical
.
articulation
1.
Zoology
a. a joint such as that between bones or arthropod segments
b. the way in which jointed parts are connected
2. Botany the part of a plant at which natural separation occurs, such as the joint between leaf and stem
Collins Discovery Encyclopedia, 1st edition © HarperCollins Publishers 2005
Articulation
Shapes and surfaces that have joints or segments which subdivide the area or elements; the joints or members add scale and rhythm to an otherwise plain surface.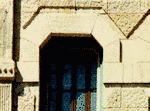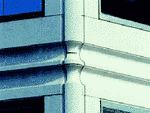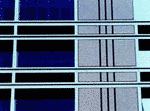 Illustrated Dictionary of Architecture Copyright © 2012, 2002, 1998 by The McGraw-Hill Companies, Inc. All rights reserved
articulation
[

är'tik·yə′lā·shən

]

(anatomy)

(botany)

A joint between two parts of a plant that can separate spontaneously.

(communications)

The percentage of speech units understood correctly by a listener in a communications system; it generally applies to unrelated words, as in code messages, in distinction to intelligibility.

(control systems)

The manner and actions of joining components of a robot with connecting parts or links that allow motion.

(invertebrate zoology)

A joint between rigid parts of an animal body, such as the segments of an appendage in insects.

(physiology)

The act of enunciating speech.

McGraw-Hill Dictionary of Scientific & Technical Terms, 6E, Copyright © 2003 by The McGraw-Hill Companies, Inc.