contour line
Also found in:
Dictionary
,
Thesaurus
,
Medical
,
Financial
,
Wikipedia
.
contour line
a line on a map or chart joining points of equal height or depth
contour line
[

′kän'tu̇r 'līn

]

(mapping)

A map line representing a contour, that is, connecting points of equal elevation above or below a datum plane, usually mean sea level. Also known as contour; isoheight; isohypse.

(meteorology)

A line on a weather map connecting points of equal atmospheric pressure, temperature, or such.
contour line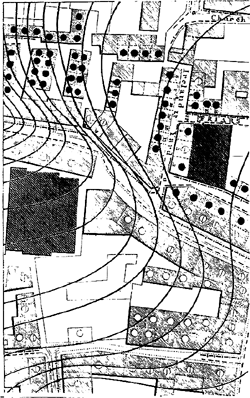 A line on a map or drawing representing points of equal elevation on the ground.