convex
(redirected from convexity)
Also found in:
Dictionary
,
Thesaurus
,
Medical
,
Financial
,
Wikipedia
.
convex
1. Physics having one or two surfaces curved or ground in the shape of a section of the exterior of a sphere, paraboloid, ellipsoid, etc.
2. Maths (of a polygon) containing no interior angle greater than 180°
Collins Discovery Encyclopedia, 1st edition © HarperCollins Publishers 2005
convex
(kon-veks , kon -veks) Bulging outward. A convex mirror diverges light. A biconvex or planoconvex lens, fatter in the center than at the edges, has a converging action.

Collins Dictionary of Astronomy © Market House Books Ltd, 2006
Convex
Forms that have a surface or boundary that curves outward; as in the exterior or outer surface of a sphere.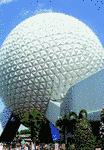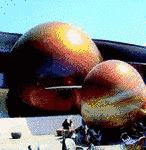 Illustrated Dictionary of Architecture Copyright © 2012, 2002, 1998 by The McGraw-Hill Companies, Inc. All rights reserved
convex
[

′kän'veks

]

(science and technology)

Having a curved form which bulges outward, resembling the exterior of a sphere or cylinder or a section of these bodies.

McGraw-Hill Dictionary of Scientific & Technical Terms, 6E, Copyright © 2003 by The McGraw-Hill Companies, Inc.