Cork
(redirected from corks)
Also found in:
Dictionary
,
Thesaurus
,
Medical
,
Idioms
.
Cork
, county, Ireland

Cork,

county, 2,881 sq mi (7,462 sq km), SW Republic of Ireland.

Cork

is the county seat. Largest of the Irish counties, it has a rocky and much-indented coastline (Bantry, Dunmanus, Roaringwater, Courtmarsherry, Clonakilty, and Youghal bays, and Kinsale and Cork harbors). The interior has wild rugged mountains rising as high as 2,239 ft (682 m) and fertile valleys (notably of the Bride, the Blackwater, the Lee, and the Bandon). The main occupations are farming (dairying, raising livestock, and growing grains and sugar beets) and fishing. There is a growing manufacturing sector, centered around the city of Cork, which includes products as diverse as tweed cloth and electronic components. There is a large oil refinery at Whitegate.

Cóbh

is an important transatlantic harbor. Tourism is important, and notable attractions include prehistoric remains (dolmens and stone circles), the ruins of medieval abbeys and churches, and Blarney Castle.
---
Cork
, city, Ireland

Cork,

city, county town of Co. Cork, S Republic of Ireland, on the Lee River near its mouth on Cork Harbour. The oldest part of the town rests on an island between the north and south branches of the Lee, which is crossed by numerous bridges. Exports are largely farm produce (dairy products, grain, livestock), cloth, and fish. Imports include coal, raw materials, fertilizers, grain, machinery, and automobile parts. Machinery, chemicals, processed foods, whiskey, and rubber, leather, cotton, and woolen products are manufactured. There are also oil storage depots, a power station, and an international airport. In the 9th cent. the Danes occupied Cork and walled it. Dermot MacCarthy ousted the Danes and in 1172 swore allegiance to Henry II of England. Oliver

Cromwell

occupied Cork in 1649, and the duke of Marlborough in 1690. Many public buildings were destroyed in the nationalist disturbances of 1920, and the

Sinn Féin

lord mayor was murdered by the British constabulary. Terence MacSwiney succeeded him and died in jail in London after a hunger strike. Educational institutions include University College (constituent college of the National Univ. of Ireland) and a school of art. The Protestant St. Finbarr's Cathedral, the Roman Catholic cathedral, the Church of St. Ann, and the Carnegie Library are noteworthy.
---
cork
, in botany

cork,

protective, waterproof outer covering of the stems and roots of woody plants. Cork is a specialized secondary tissue produced by the cork cambium of the plant (see

meristem

,

bark

). The regularly arranged walls of cork cells are impregnated with a waxy material, called suberin, that is almost impermeable to water or gases. Commercial cork, obtained from the

cork oak

, is buoyant in water because of the presence of trapped air in the cavities of the waterproof dead cells. It is also resilient, light, chemically inert, and, because of the suction cup action of the cut cells, adhesive. These qualities make cork valuable for bottle stoppers, insulating materials, linoleum, and many household and industrial items.

The Columbia Electronic Encyclopedia™ Copyright © 2022, Columbia University Press. Licensed from Columbia University Press. All rights reserved.
Cork
The lightweight elastic bark of the cork oak tree; used primarily to produce floor tile and sound insulation board.
Illustrated Dictionary of Architecture Copyright © 2012, 2002, 1998 by The McGraw-Hill Companies, Inc. All rights reserved
The following article is from The Great Soviet Encyclopedia (1979). It might be outdated or ideologically biased.
Cork
a city in southern Ireland, in historic Munster Province, on the Lee River, near its mouth on the Atlantic Ocean (Cork Harbor). Population, 220,000 (1970, with suburbs). Cork is a transportation hub, a major ocean port, and an industrial center. A considerable part of the industry is connected with the processing of agricultural raw materials, primarily for export— for example, meat packing, flour milling, and the leather and wool industries. There are also steel mills, electrical engineering and chemical enterprises, tractor and automobile plants, and ship repair docks. Cork is the site of University College.
The Great Soviet Encyclopedia, 3rd Edition (1970-1979). © 2010 The Gale Group, Inc. All rights reserved.
cork
[

kȯrk

]

(botany)

A protective layer of cells that replaces the epidermis in older plant stems.

McGraw-Hill Dictionary of Scientific & Technical Terms, 6E, Copyright © 2003 by The McGraw-Hill Companies, Inc.
cork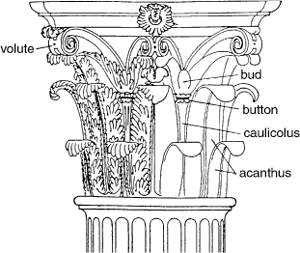 The outer bark of the cork oak tree; lightweight, used as thermal insulation, for gaskets, and in vibration control.
McGraw-Hill Dictionary of Architecture and Construction. Copyright © 2003 by McGraw-Hill Companies, Inc.
cork
1. the thick light porous outer bark of the cork oak, used widely as an insulator and for stoppers for bottles, casks, etc.
2. an angling float
3. Botany a protective layer of dead impermeable cells on the outside of the stems and roots of woody plants, produced by the outer layer of the cork cambium
---
Cork
1. a county of SW Republic of Ireland, in Munster province: crossed by ridges of low mountains; scenic coastline. County town: Cork. Pop.: 447 829 (2002). Area: 7459 sq. km (2880 sq. miles)
2. a city and port in S Republic of Ireland, county town of Co. Cork, at the mouth of the River Lee: seat of the University College of Cork (1849). Pop.: 186 239 (2002)
Collins Discovery Encyclopedia, 1st edition © HarperCollins Publishers 2005