data center
Also found in:
Acronyms
,
Wikipedia
.
data center
[

′dad·ə 'sen·tər

]

(computer science)

An organization established primarily to acquire, analyze, process, store, retrieve, and disseminate one or more types of data.
datacenter
A facility that holds servers and related network equipment. The many thousands of servers employed by search engines and cloud computing providers are all housed in datacenters. Any mention of "the cloud" implies a datacenter somewhere, which has extremely tight security and may be built to withstand natural disasters.

Up until the 1990s, a company's internal datacenter often included a data library for offline disks and tapes, as well as a control section that accepted work from and released output to user departments. Today's datacenters are often devoid of humans except for installations and repairs. See server farm, darkened datacenter, datacenter container, raised floor, KyotoCooling and NOC.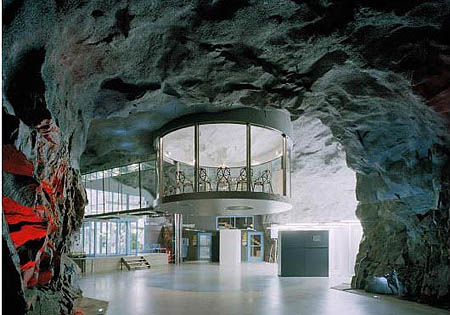 The Pionen Datacenter
Housed in a former cold war granite bunker 100 feet below Vita Berg park in Stockholm, Bahnhof offers Internet access and a variety of cloud services in one of the world's most unique and secure datacenters. (Image courtesy of Bahnhof, AB, www.bahnhof.net)