delivery point
Also found in:
Medical
,
Financial
,
Acronyms
,
Wikipedia
.
point of service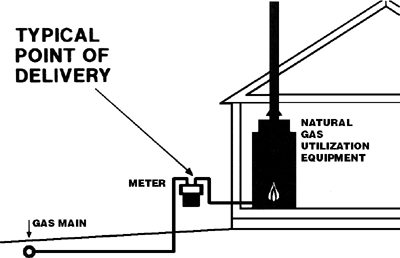 2. The location at which a customer's service entrance conductors joins the electrical utility company's facilities in a transformer, vault, or enclosure.
3. The initial junction of the customer's gas piping with either the gas company's piping extending from the gas main and/or the regulator which reduces the pressure of an undiluted liquefied petroleum gas to the pressure normally delivered to appliances.
McGraw-Hill Dictionary of Architecture and Construction. Copyright © 2003 by McGraw-Hill Companies, Inc.