depletion mode
depletion mode
[

də′plē·shən 'mōd

]

(electronics)

Operation of a field-effect transistor in which current flows when the gate-source voltage is zero, and is increased or decreased by altering the gate-source voltage.
depletion mode
A transistor that is normally closed (on), allowing current to pass, but is triggered to open (off) and impede current. Contrast with "enhancement mode," wherein the transistor is normally open (off), but is triggered to close (on).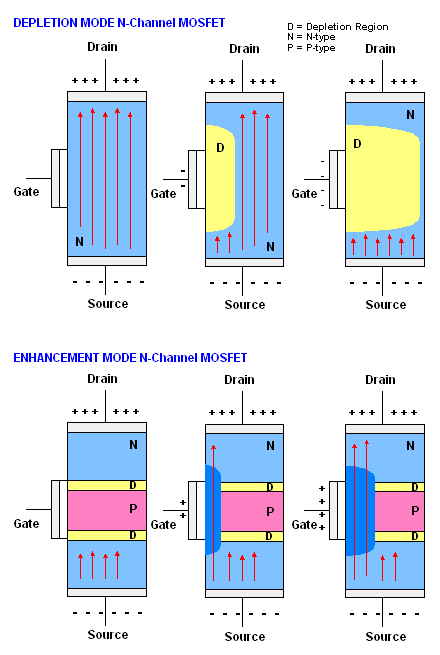 Depletion Mode Is "On"
Depletion mode transistors are always passing current until they are turned off. Enhancement mode devices normally impeded current until they are triggered to turn close and turn on. (Image courtesy of Clive "Max" Maxfield, www.clivemaxfield.com)