digital photography sites
Also found in:
Dictionary
,
Thesaurus
,
Medical
.
digital photography sites
Following are some of the websites you can use to display your photographic images. These sites will develop your analog film and/or let you upload your digital images so they can be viewed by friends and family. Prints can be ordered directly from the site. See digital camera and digital photography.



    www.dotphoto.com
    www.ezprints.com
    www.fujifilm.net
    www.kodakgallery.com
    www.printroom.com
    www.photoworks.com
    www.shutterfly.com
    www.snapfish.com
    www.walmart.com/photo
    www.winkflash.com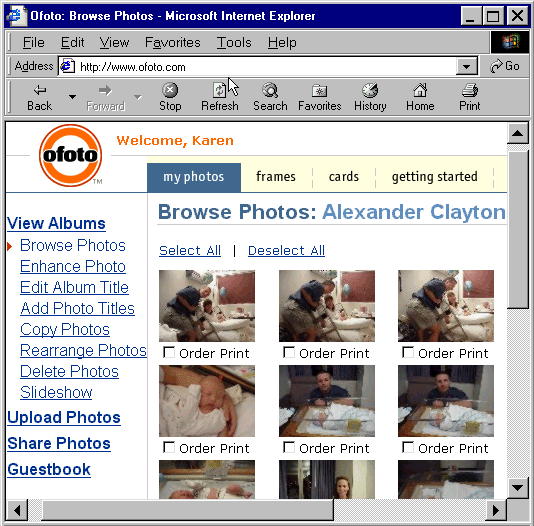 Your Film on the Web
After uploading digital pictures to a photo site, family and friends can preview them over the Internet. Clicking a thumbnail (top) typically displays a larger, low-res image (bottom), and high-quality prints can be ordered. Undeveloped analog film can generally also be sent to the photo company for processing. Ofoto later became the Kodak EasyShare Gallery. (Images courtesy of Jim and Karen Clayton.)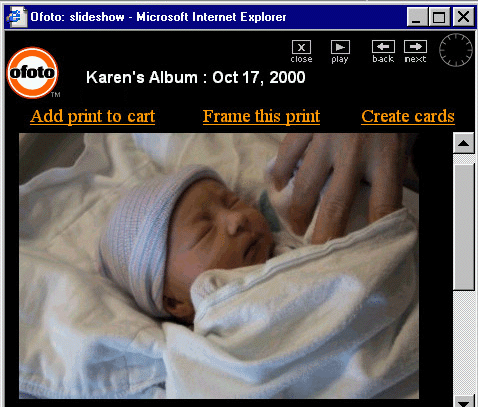 Your Film on the Web
After uploading digital pictures to a photo site, family and friends can preview them over the Internet. Clicking a thumbnail (top) typically displays a larger, low-res image (bottom), and high-quality prints can be ordered. Undeveloped analog film can generally also be sent to the photo company for processing. Ofoto later became the Kodak EasyShare Gallery. (Images courtesy of Jim and Karen Clayton.)