digital watermark
Also found in:
Dictionary
,
Thesaurus
,
Financial
,
Wikipedia
.
digital watermark
[

'dij·əd·əl ′wȯd·ər'märk

]

(computer science)

Invisible or inaudible data (a random pattern of bits or noise) permanently embedded in a graphic, video, or audio file for protecting copyright or authenticating data.
digital watermark
A pattern of bits embedded into a file that is used to identify the source of illegal copies. For example, if a digital watermark is placed into a master copy of an audio CD or DVD movie, then all copies of that disc are uniquely identified. If a licensee were to manufacture and distribute them in areas outside of their authorized territories, the watermark provides a trace.

The watermark developer has to find creative ways of altering the file without disturbing it for the user. It is difficult to embed a watermark within an ASCII file, which is just raw text. However, it is relatively easy to alter a few bits within audio, video and image formats without making a noticeable difference on playback or display.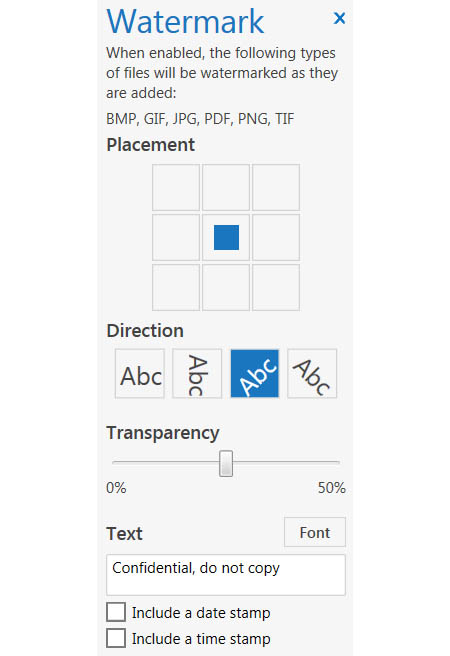 WinZip's Watermark Function
The popular WinZip utility performs numerous functions beyond simply encrypting a file. This is the dialog showing options for adding a digital watermark to certain image files. See WinZip.