profile
(redirected from drug profile)
Also found in:
Dictionary
,
Thesaurus
,
Medical
.
profile
1. a view or representation of an object, esp a building, in contour or outline
2. a vertical section of soil from the ground surface to the parent rock showing the different horizons
3.
a. a vertical section of part of the earth's crust showing the layers of rock
b. a representation of such a section
4. the outline of the shape of a river valley either from source to mouth (long profile) or at right angles to the flow of the river (cross profile)
Collins Discovery Encyclopedia, 1st edition © HarperCollins Publishers 2005
Profile
An outline of a form or structure seen or represented from the side, or one formed by a vertical plane passed through an object at right angles to one of its main horizontal dimensions.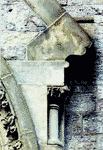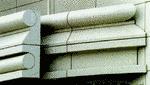 Illustrated Dictionary of Architecture Copyright © 2012, 2002, 1998 by The McGraw-Hill Companies, Inc. All rights reserved
profile
[

′prō'fīl

]

(geology)

The outline formed by the intersection of the plane of a vertical section and the ground surface. Also known as topographic profile.

Data recorded by a single line of receivers from one shot point in seismic prospecting.

(geophysics)

A graphic representation of the variation of one property, such as gravity, usually as ordinate, with respect to another property, usually linear, such as distance.

(hydrology)

A vertical section of a potentiometric surface, such as a water table.

(petrology)

In structural petrology, a cross section of a homoaxial structure.

McGraw-Hill Dictionary of Scientific & Technical Terms, 6E, Copyright © 2003 by The McGraw-Hill Companies, Inc.
profile
1. A guide used to set out brick work or block work accurately.
3. A vertical section of the surface of the ground, or of underlying strata, or both, along any fixed line. On a highway, the profile is usually taken along the center line.
4. In architectural drawing, the outline of a vertical section.
McGraw-Hill Dictionary of Architecture and Construction. Copyright © 2003 by McGraw-Hill Companies, Inc.
profile
The orthogonal projection of flight path or a portion on the vertical surface containing the nominal track.
An Illustrated Dictionary of Aviation Copyright © 2005 by The McGraw-Hill Companies, Inc. All rights reserved
PROFILE
(1)

Simple language for matching and scoring data. "User's Manual for the PROFILE System", Cambridge Computer Assoc (May 1974).
profile
(2)

A control file for a program, especially a text file automatically read from each user's home directory and intended to be easily modified by the user in order to customise the program's behaviour. Used to avoid

hard-coded

choices (see also

dot file

,

rc file

).
profile
(3)

A report on the amounts of time spent in each routine of a program, used to find and

tune

away the hot spots in it. This sense is often verbed. Some profiling modes report units other than time (such as call counts) and/or report at granularities other than per-routine, but the idea is similar.

This article is provided by FOLDOC - Free Online Dictionary of Computing (foldoc.org)
profile
(1) A description of an individual, organization, publication or other entity. See user profile and social networking service.

(2) A list of user preferences. See user profile.

(3) A report of processing time spent within the routines of an executing program in order to figure out how to optimize the code for greater efficiency.

(4) A list of parameters read by a program in order to modify its behavior.

Copyright © 1981-2019 by The Computer Language Company Inc. All Rights reserved. THIS DEFINITION IS FOR PERSONAL USE ONLY. All other reproduction is strictly prohibited without permission from the publisher.