electric-arc welding
Also found in:
Dictionary
.
electric-arc welding
[

i′lek·trik 'ärk ′weld·iŋ

]

(metallurgy)

Welding in which the joint is heated to fusion by an electric arc or by a large electric current. Also known as arc welding.
arc welding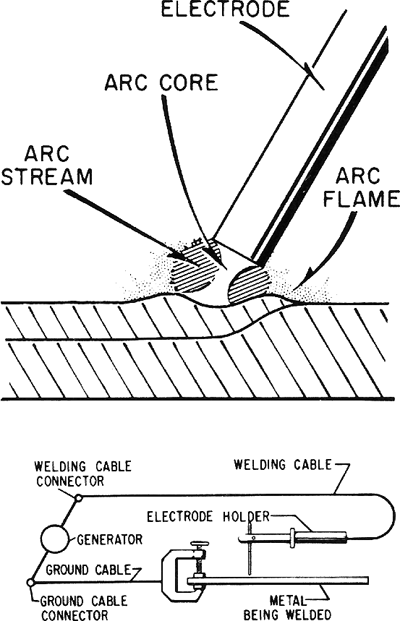 The joining of metal parts by fusion, in which the necessary heat is produced by means of an electric arc, sometimes accompanied by the use of a
filler metal
and/or the application of pressure.