file manager
Also found in:
Dictionary
,
Thesaurus
,
Medical
,
Legal
,
Financial
,
Wikipedia
.
file manager
[

′fīl 'man·ə·jər

]

(computer science)

Software for managing data that works only with single files and lacks relational capability.
file manager
(1) The low-level file management handled by the operating system is known as a "file system," not a file manager (see file system).

(2) Software that manages data files. See file management system.

(3) Software used to organize files on a storage device (hard drive, SSD, flash drive). It provides functions to delete, copy, move and rename files as well as create and manage folders. File managers are typically integrated with a file viewer that opens the file when its name or icon is clicked or tapped.

Every OS Has a File Manager
In the first versions of Windows (Win 3.x), the file manager was appropriately named File Manager. It later became Windows Explorer. In the Mac, the file manager is part of the Finder desktop. Konqueror is the file manager in the Linux KDE desktop. See Win Explorer, Finder, Konqueror and file viewer.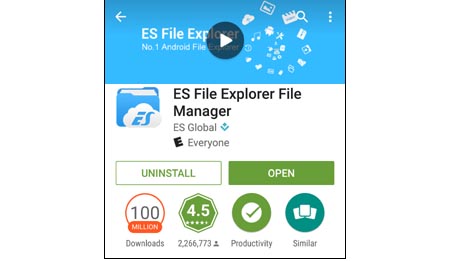 On Mobiles As Well
File managers are also available for smartphones and tablets, as in this popular app for Android devices.