flush
(redirected from flusher)
Also found in:
Dictionary
,
Thesaurus
,
Medical
,
Idioms
.
flush
1
1. redness of the skin, esp of the face, as from the effects of a fever, alcohol, etc.
2. Ecology an area of boggy land fed by ground water
---
flush
2
1. (of a vessel) having no superstructure built above the flat level of the deck
2. Botany a period of fresh growth of leaves, shoots, etc.
---
flush
3
(in poker and similar games) a hand containing only one suit
Collins Discovery Encyclopedia, 1st edition © HarperCollins Publishers 2005
Flush
Signifying that the adjoining surfaces in a building or in a wall are even, level, or arranged so that their edges are close together and on the same plane.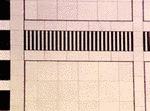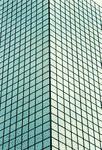 Illustrated Dictionary of Architecture Copyright © 2012, 2002, 1998 by The McGraw-Hill Companies, Inc. All rights reserved
flush
[

fləsh

]

(ecology)

An evergreen herbaceous or nonflowering vegetation growing in habitats where seepage water causes the surface to be constantly wet but rarely flooded.

(engineering)

Pertaining to separate surfaces that are on the same level.

(graphic arts)

A printing term that means no indention; headings are often run flush left, that is, they align at the left margin; flush-right lines align at the right.

McGraw-Hill Dictionary of Scientific & Technical Terms, 6E, Copyright © 2003 by The McGraw-Hill Companies, Inc.
flush
Having the surface or face even or level with the adjacent surface.
McGraw-Hill Dictionary of Architecture and Construction. Copyright © 2003 by McGraw-Hill Companies, Inc.
Flush
Elizabeth Barrett Browning's spaniel, subject of a biography. [Br. Lit.: Woolf Flush in Barnhart, 446]
Allusions—Cultural, Literary, Biblical, and Historical: A Thematic Dictionary. Copyright 2008 The Gale Group, Inc. All rights reserved.
flush
(data)

To delete something, usually superfluous, or to abort an operation.

"Flush" was standard

ITS

terminology for aborting an output operation. One spoke of the text that would have been printed, but was not, as having been flushed. It is speculated that this term arose from a vivid image of flushing unwanted characters by hosing down the internal output buffer, washing the characters away before they could be printed.

Compare

drain

.

2. To force temporarily buffered data to be written to more permanent memory. E.g. flushing buffered disk writes to disk, as with

C

's

standard I/O

library "fflush(3)" call. This sense was in use among

BLISS

programmers at

DEC

and on

Honeywell

and

IBM

machines as far back as 1965. Another example of this usage is flushing a

cache

on a

context switch

where modified data stored in the cace which belongs to one processes must be written out to main memory so that the cache can be used by another process.

This article is provided by FOLDOC - Free Online Dictionary of Computing (foldoc.org)
flush
To empty the contents of a memory buffer. See buffer.

Copyright © 1981-2019 by The Computer Language Company Inc. All Rights reserved. THIS DEFINITION IS FOR PERSONAL USE ONLY. All other reproduction is strictly prohibited without permission from the publisher.