gaming
Also found in:
Dictionary
,
Thesaurus
,
Medical
,
Legal
,
Financial
,
Idioms
,
Wikipedia
.
gambling
gambling or gaming, betting of money or valuables on, and often participation in, games of chance (some involving degrees of skill). In England and in the United States, gambling was not a common-law crime if conducted privately. Even in colonial America, however, gambling was liable to rankle public opinion because it was often associated with rowdy activities and could produce debtors who would burden society.
In the United States, state laws largely govern gambling. Some states prohibit public wagers or betting by minors, while others allow wagering up to a certain amount. In some states parimutuel betting on horse races at the tracks is legal; several states permit parimutuel betting on dog races and jai alai games, and most states operate or participate in daily and weekly lotteries. Though all of these state-sanctioned forms may conflict with public opinion on the moral and economic worth of gambling, all provide state and local governments with large revenues. The first legalized offtrack betting system (OTB) in the United States opened in New York City in 1971.
Nevada was the first state to sanction many types of gambling, with casinos operating slot machines, card games, and various games of chance. For many years, Nevada (joined in 1978 by Atlantic City, N.J.) was the only place in the United States where casinos were legal; most of the states now have them. In some states the casinos are privately owned, though casino gambling may be restricted, particularly in those states along the Mississippi River, to riverboats (often permanently docked). In other states the casinos are only operated by Native American tribes. Following the federal Indian Gaming Regulatory Act of 1988, states were required to permit on reservations any type of gambling that was permitted off-reservation. Since that time, tribes throughout the country have opened legal gambling establishments, often greatly enhancing their economy and that of the area where they live, but reservation gambling still produces only a small percentage of all gambling revenues in the country. In the late 1990s, concerns over compulsive gambling (said to affect up to 3% of adult Americans) and the social effects of the mushrooming gambling economy—which had grown by 1,600% since the mid-1970s, with revenues of some $50 billion—brought increased government attention, but gambling revenues have continued to grow in importance to many state budgets.
In the late 20th and early 21st cent., betting on sports such as baseball, basketball, boxing, and football, although illegal in nearly all states, increased tremendously. In 2018 the Supreme Court ruled that a 1992 federal law that barred states that did not have sports betting from legalizing it was unconstitutional. Half the states now have approved legalized gambling on sports in some form. Several countries in the Caribbean have established offshore sports betting and on-line casinos, patronized principally by Americans, despite the fact that Internet sports betting (or all interstate and international Internet betting, under some Justice Dept. interpretations) is illegal under the federal Interstate Wire Act (1961) and all Internet gambling is illegal under many state laws. A handful of states have legalized online poker and online casino games since 2012. The World Trade Organization has ruled (2004) that the United States cannot apply its laws to foreign Internet gambling operations, but the United States has not complied with the ruling. U.S. legislation enacted in 2006 forbade the transfer of funds from financial institutions to online gambling sites.
Organized sport, although haunted by the memory of the Black Sox scandal of the 1919 World Series and college basketball scandals (1951, 1961), has done little to discourage betting, and instances of professional gamblers attempting to fix the outcome of sporting events still occur. It is also common for network television and newspapers not only to publicize odds but also to employ oddsmaking experts. For sporting events, gambling brokers (popularly, bookies) usually establish two sets of odds, one for each side of the bet, so that they profit no matter what the outcome of the contest.
See also lottery.
Bibliography
See E. Bergler, The Psychology of Gambling (1985); F. and S. Barthelme, Double Down (1999); A. Martinez, 24/7 (1999).
The Columbia Electronic Encyclopedia™ Copyright © 2022, Columbia University Press. Licensed from Columbia University Press. All rights reserved.
gaming
a. gambling on games of chance
b. (as modifier): gaming house
Collins Discovery Encyclopedia, 1st edition © HarperCollins Publishers 2005
gaming
(1) Casino-style gambling. The original meaning of the term, gaming may also refer to gambling over the Internet.

(2) Playing electronic games. Games can be played by an individual with a specialized game machine such as an Xbox or PlayStation (a "console"), a Windows computer or a mobile device, the latter gaining immense popularity since the advent of smartphones and tablets. Although the Mac has not been a major gaming platform, game developers increasingly offer Mac versions of their products.

Many games are designed for multiple players, who interact and compete over the Internet. Traditional card games are also included; for example, four people, each in different locations around the world, can play bridge together.

Although only a small percentage of American adults identify themselves as true gamers, nearly half of them do play video games according to a 2015 poll from the Pew Research Center.

Odyssey Was the First
Considered to be the inventor of the first video game, Ralph Baer's idea in the early 1950s of adding games to the TV sets he was building at Loral was rejected. Fifteen years later, he designed several prototypes on his own. Magnavox licensed his technology and introduced it as the Odyssey game machine in 1972, which used plastic overlays on the TV screen for a dozen games including ping-pong. Later, Nolan Bushnell had a similar version created for arcades, and "Pong" quickly became the premier product of his company, which he had renamed Atari. See video game console, gamer, Atari, advergame and pwn.

World Video Game Hall of Fame
By the end of 2016, the following video games were inducted into the Hall of Fame:

Doom
Grand Theft Auto III
The Legend of Zelda
The Oregon Trail
Pac-Man
The Sims
Sonic the Hedgehog
Space Invaders
Super Mario Bros.
Tetris
World of Warcraft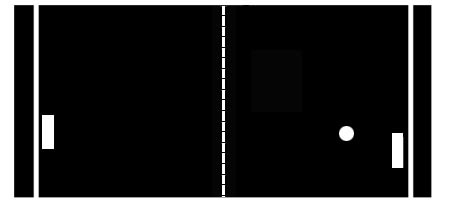 From Pong (1972) to Ghost Recon (2018)
A half century ago, hitting a ball across the net with a paddle that only moved up and down was actually very enticing. However, being part of a helicopter team hunting the enemy takes on a whole new dimension.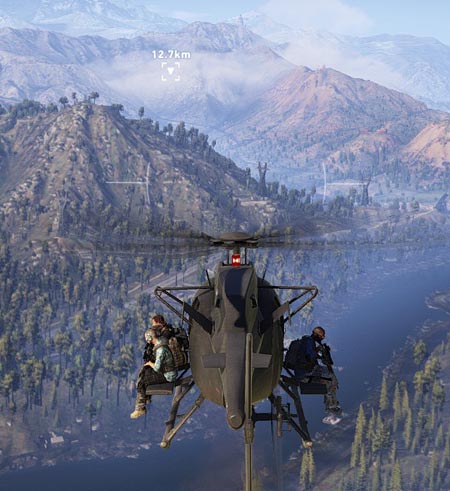 From Pong (1972) to Ghost Recon (2018)
A half century ago, hitting a ball across the net with a paddle that only moved up and down was actually very enticing. However, being part of a helicopter team hunting the enemy takes on a whole new dimension.
Copyright © 1981-2019 by The Computer Language Company Inc. All Rights reserved. THIS DEFINITION IS FOR PERSONAL USE ONLY. All other reproduction is strictly prohibited without permission from the publisher.