grade beam
grade beam
[

′grād 'bēm

]

(civil engineering)

A reinforced concrete beam placed directly on the ground to provide the foundation for the superstructure.
grade beam
Reinforced concrete beam or slab that is normally placed directly on the ground. See also:
Beam
grade beam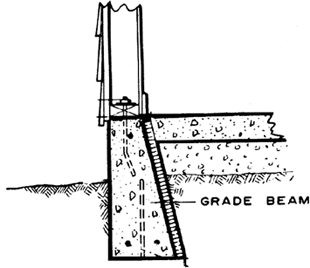 That part of a foundation system (usually in a building without a basement) which supports the exterior wall of the super-structure; commonly designed as a beam which bears directly on the column footings, or may be self-supporting, as a long
strap footing.