hacking
Also found in:
Dictionary
,
Thesaurus
,
Medical
,
Legal
,
Financial
,
Idioms
,
Wikipedia
.
hacking
(of a cough) harsh, dry, and spasmodic
Collins Discovery Encyclopedia, 1st edition © HarperCollins Publishers 2005
hacking
[

′hak·iŋ

]

(computer science)

Use of a computer system without a specific, constructive purpose, or without proper authorization.

(engineering)

The technique of roughening a surface by striking it with a tool.

(lapidary)

A system of grooves in a lap that hold diamond powder for cutting and polishing gems.

McGraw-Hill Dictionary of Scientific & Technical Terms, 6E, Copyright © 2003 by The McGraw-Hill Companies, Inc.
hacking
1. Roughening a surface by striking with a tool.
2. Laying brick so that the bottom edge is set in from the plane surface of the wall.
3. In a stone wall, the breaking of one course of stone into courses of different height.
McGraw-Hill Dictionary of Architecture and Construction. Copyright © 2003 by McGraw-Hill Companies, Inc.
hack
As a noun, a hack is the source code of a program. For example, the phrase "it must be done through a hack" means someone has to write programming code to solve the problem because there is no pre-written software that does the job.

As a verb, hack refers to writing a small program or adding code to an existing program to solve a problem in a hurry. A hack used to imply a low-level programming language, even deploying a fix in machine language (see patch). However, the term evolved, and today it can refer to code in any computer language. See machine language.

You're Not Supposed To!
A hack may refer to an enhancement made to an electronic device that was not designed to be user programmable, such as a video game, music player, TV set-top box or cellphone. For example, a digital media hub (media extender) could be modified to play additional formats.

Hardware modifications are done by the experienced hacker, which may require opening the case and using tools such as a screwdriver, wire strippers and soldering iron. For example, to make the first AT&T iPhones work in another network, an early hack required applying voltage to a line on its circuit board. It meant scraping the surface of a single wire trace without breaking the line and soldering a wire to it; a very delicate operation. Subsequent methods using a software hack to unlock iPhones were less extreme.

"Hacked" Means a Harmful Hack
"Getting hacked" has another connotation. Although the original meaning of hack is program code that was modified, the popular definition is an illegal modification that causes a computer or online account to be compromised.

A lesser known meaning of the term is that a hack is a harmless practical joke, but one that takes a bit of technical prowess or careful planning. See attack, hacker and hackathon.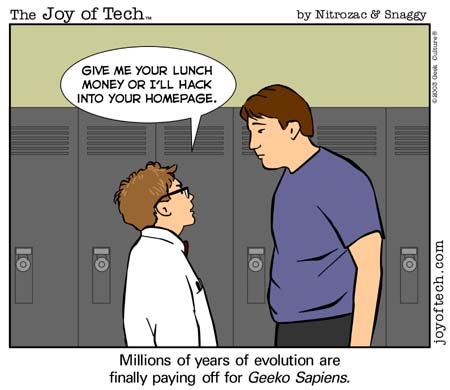 Geek Humor
From "The Best of The Joy of Tech" cartoon book by Nitrozac and Snaggy (O'Reilly Media, Inc., 2003). (Image courtesy of GeekCulture, www.geekculture.com)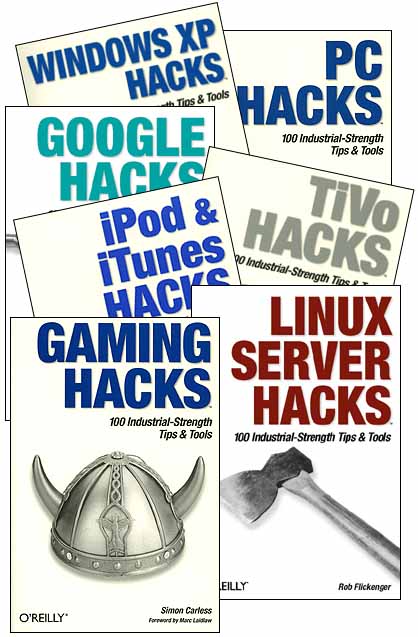 Hacks Galore
The term is often used to refer to any tip or technique for improving performance or configuring hardware or software; witness these titles from O'Reilly Media, Inc.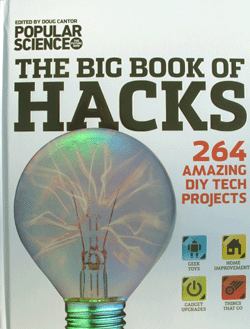 Hack Everything!
"The Big Book of Hacks" offers imaginative hacks from turning an old netbook into a tablet to boosting Wi-Fi with a vegetable steamer. Also included are how to make fridge magnets from a hard drive and a dipole antenna from a closet hanger. See life hack.
---
hacker
A person who writes programs in assembly language or in system-level languages, such as C. The term often refers to any programmer, but its true meaning is someone with a strong technical background who is "hacking away" at the bits and bytes.

Hackers Have a Bad Name
During the 1990s, the term "hacker" became synonymous with "cracker," which is a person who performs some form of computer sabotage. The association is understandable. In order to be an effective cracker, you had to be a good hacker, thus the terms got intertwined, and hacker won out as the "bad guy" in the popular press (see hack).

However, sometimes, hackers are not worthy of the original meaning of the term. Today, a lot of malicious acts are performed by people with limited knowledge who gain unauthorized entrance into computers to steal data or perform mischief (see script kiddie).

It's Also Not Hollywood
Movies make it seem that a person can sit down at a computer and hack into some highly secured network in a matter of seconds. That is simply not true. In many cases, software is executed that searches for vulnerabilities. In addition, groups of people often work together to achieve results over time. See cracker, white hat hacker, samurai and Anonymous.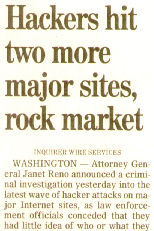 Hackers Targeted the Internet
By the time this article appeared in 2000, hacker was a negative term to most people. This was a huge denial-of-service (DOS) attack on Yahoo!, eBay, Amazon.com and other websites. (Article headline courtesy of the Philadelphia Inquirer.)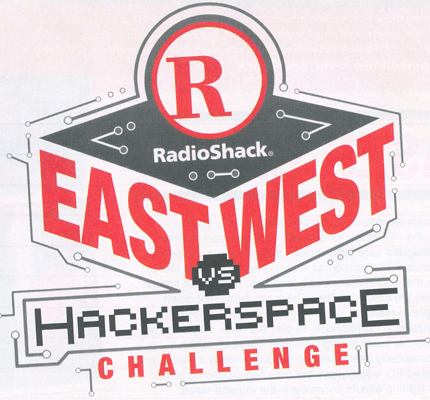 Friendly Competition
In 2012, RadioShack challenged "HackerSpace" groups from the East and West coasts to build something "awesome" with RadioShack's Arduino single-board computer. See Arduino.
Copyright © 1981-2019 by The Computer Language Company Inc. All Rights reserved. THIS DEFINITION IS FOR PERSONAL USE ONLY. All other reproduction is strictly prohibited without permission from the publisher.