half-timbered wall
half-timbered wall
Descriptive of buildings of the 16th and 17th centuries, which were built with strong timber foundations, supports, knees, and studs, and whose walls were filled in with plaster or masonry materials such as brick.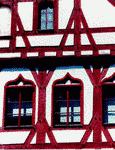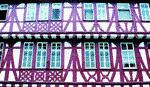 interior wall
Any wall within a building; entirely surrounded by exterior walls.
load-bearing wall
A wall capable of supporting an imposed load in addition to its own weight.
masonry wall
A load-bearing or non-load-bearing wall consisting of hollow masonry units.
non-load-bearing wall
A wall subject only to its own weigh and wind pressure.
partition
An interior wall dividing a room or part of a building into separate areas; may be either non-load-bearing or load-bearing.
party wall
A wall used jointly by two parties under an easement agreement, erected upon a line dividing two parcels of land, each one a separate real estate entity; a common wall.
retaining wall
A wall, either freestanding or laterally braced, that bears against earth or other fill surface and resists lateral and other forces from the material in contact with the side of the wall.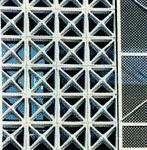 Illustrated Dictionary of Architecture Copyright © 2012, 2002, 1998 by The McGraw-Hill Companies, Inc. All rights reserved