head stop
label stop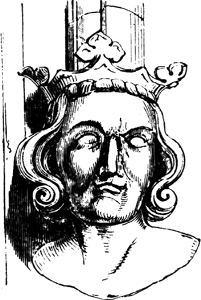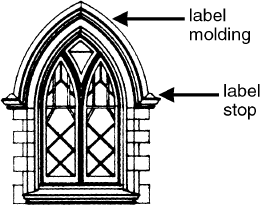 1. The termination of a hoodmold or arched dripstone in which the lower ends are turned away from the opening horizontally.
2.
Any decorative boss or other termination of a dripstone, hoodmold, sill, etc.; a
knee
(
Brit
.
colloq
.).
McGraw-Hill Dictionary of Architecture and Construction. Copyright © 2003 by McGraw-Hill Companies, Inc.