header
Also found in:
Dictionary
,
Thesaurus
,
Medical
,
Financial
,
Acronyms
,
Wikipedia
.
header
1. a reservoir, tank, or hopper that maintains a gravity feed or a static fluid pressure in an apparatus
2. a manifold for distributing a fluid supply amongst a number of passages
3. a machine that trims the heads from castings, forgings, etc., or one that forms heads, as in wire, to make nails
4. a person who operates such a machine
5. the action of striking a ball with the head
6. Computing a block of data on a tape or disk providing information about the size, location, etc., of a file
Header
A masonry unit laid so that its short end is parallel to the face, overlapping two adjacent widths of masonry; a framing member supporting the ends of joists, transferring the weight of the latter to parallel joists and rafters.
Header
the cutting unit of a grain-harvesting combine. It cuts the stalks and feeds them on a conveyor to the thresher.
header
[

′hed·ər

]

(building construction)

A framing beam positioned between trimmers and supported at each end by a tail beam.

(civil engineering)

Brick or stone laid in a wall with its narrow end facing the wall.

(communications)

The first section of a message, which contains information such as the addressee, routing, data, and origination time.

(computer science)

(electricity)

A mounting plate through which the insulated terminals or leads are brought out from a hermetically sealed relay, transformer, transistor, tube, or other device.

(engineering)

A pipe, conduit, or chamber which distributes fluid from a series of smaller pipes or conduits; an example is a manifold.

(graphic arts)

Text that is printed at the top of every page of a document or report; may contain the page number.

(mechanical engineering)

A machine used for gathering or upsetting materials; used for screw, rivet, and bolt heads.

(mining engineering)

An entry-boring machine that bores the entire section of the entry in one operation.

A rock that heads off or delays progress.

A blasthole at or above the head.
header
1.
A masonry unit, laid so that its ends are exposed, overlapping two or more adjacent withes of masonry and tying them together; a
bondstone
; a
bonder
.
3. A framing member which crosses and supports the ends of joists, rafters, etc., transferring the weight of the latter to parallel joists, rafters, etc.
4. In plumbing, a pipe having many outlets which are parallel and frequently at 90° to the center line of the pipe.
5. A chamber into which a number of pipes open.
7.
A transverse
raceway
for electrical conductors which provides access to a cellular floor, thereby permitting the convenient installation of electrical conductors.
8. The structural member immediately over a door opening.
---
header joist, header, lintel, trimmer joist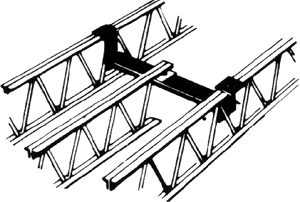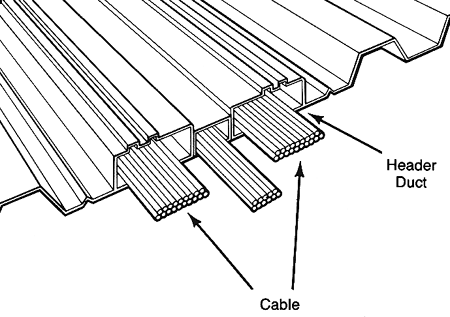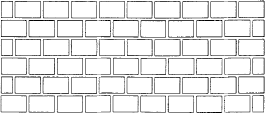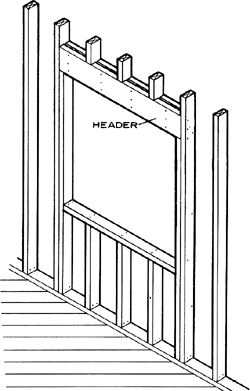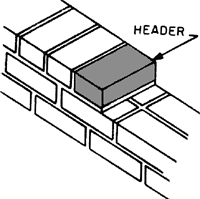 A short structural member (as used in framing an opening) which is fastened between parallel full-length framing members at right angles to
header
(1)

The portion of a

packet

, preceding the actual data, containing source and destination addresses, error checking and other fields.
header
(2)

The part of an

electronic mail

message or

news

article that precedes the body of a message and contains, among other things, the sender's name and e-mail address and the date and time the message was sent.
header
(1) In a disk or tape file, a set of data that resides permanently at the beginning. It may be used for identification only (type of file, date of last update, etc.), or it may describe the structural layout of the contents, as is common with many document and database formats.

(2) In a document or report, common text printed at the top of every page.

(3) Any caption or description used as a headline.

(4) In communications and networking, a group of fields added to the beginning of the message or packet. The fields typically include source and destination addresses as well as data that describe the message content. See HTTP header, email header and header file.