hollow tile
hollow tile
[

′häl·ō ′tīl

]

(materials)

A hollow building block of concrete or burnt clay used for making partitions, exterior walls, or suspended floors or roofs. Also known as hollow block.
hollow tile
A structural clay tile unit with vertical hollow cells; used to build interior masonry partitions and as a backup block for brick veneer.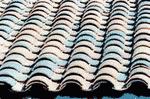 See also: Tile
structural clay tile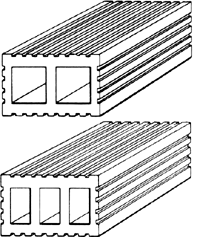 A hollow masonry building unit composed of burnt clay, shale, fireclay, or mixtures thereof, having parallel cells or cores (or both) within a single tile.