iMac Pro
iMac Pro
The top-end iMac, which debuted in 2017. The iMac Pro, not to be confused with the Mac Pro (see Mac Pro) or MacBook Pro (see MacBook), is an evolution of the first 27" iMac with a 5K display. It is available with up to 18 cores, 128GB of RAM and 4TB of solid state storage. The iMac Pro also supports 10GbE (see 10 Gigabit Ethernet).

First 5K iMac
In 2014, Apple introduced the first iMac with a 5K 27" screen resolution (5120x2880). Commonly called the "5K iMac," a year later, 5K became the standard for 27" iMacs. See iMac and 5K monitor.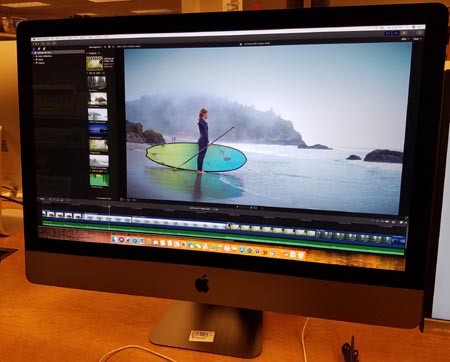 iMac Pro
Designed for fast graphics rendering, the iMac Pro makes a great video editing machine.