label
Also found in:
Dictionary
,
Thesaurus
,
Medical
,
Legal
,
Financial
,
Acronyms
,
Idioms
,
Wikipedia
.
label
2. Computing a group of characters, such as a number or a word, appended to a particular statement in a program to allow its unique identification
3. Chem a radioactive element used in a compound to trace the mechanism of a chemical reaction
What does it mean when you dream about a label?
A dream about labels is often about self-projection, either how we want to be perceived or how we imagine others see us.
label
[

′lā·bəl

]

(architecture)

(computer science)

A data item that serves to identify a data record (much in the same way as a key is used), or a symbolic name used in a program to mark the location of a particular instruction or routine.

(nucleonics)
drip, headmold, hoodmold, label, throating, weather molding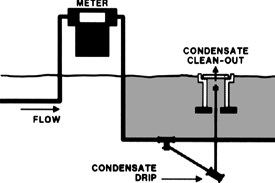 1. The outermost projecting molding around the top of a door or window, to discharge rainwater.
3. A pipe, or a steam trap and a pipe considered as a unit, which conducts condensation from the steam side of a piping system to the water or return side of the system.
4. A container that is typically installed at a low point in a gas piping system to collect condensate (i.e., liquids that may form within the gas system).
---
label molding, label
label
(programming)

An identifier used to mark a position in a program so that it can be the destination of a

goto

statement.
label
(networking)
label
(1) A made-up name that is assigned to a file, field or other data structure.

(2) Any descriptive text entered into a spreadsheet cell as a page, column or row heading.

(3) In programming, a made-up name used to identify a variable or a subroutine.

(4) A virtual folder in Gmail. See Gmail labels and virtual folder.

(5) A self-sticking form attached to the outside of a disk cartridge or tape for identification.

(6) In magnetic tape files, a record used for identification at the beginning or end of the file.

(7) An external DOS/Windows command that names a storage unit (the volume label). The name can be up to 11 characters long with spaces. The following example names the C: drive "Kingston SSD:"

label c:Kingston SSD