lambda
Also found in:
Dictionary
,
Thesaurus
,
Medical
,
Financial
,
Acronyms
,
Wikipedia
.
lambda
(

λ

)

1.

The 11th letter of the Greek alphabet, used in

stellar nomenclature

usually to designate the 11th-brightest star in a constellation or sometimes to indicate a star's position in a group.

2. Symbol for wavelength or longitude.
lambda
[

′lam·də

]

(mechanics)

A unit of volume equal to 10-6 liter or 10-9 cubic meter.
lambda
Greek letter adopted as symbol by gay liberation movement. [Am. Pop. Cult.: Misc.]
LAMBDA
A version of
typed lambda-calculus
, used to describe semantic
domains
.
["Outline of a Mathematical Theory of Computation", D.S. Scott, TM PRG-2, PRG, Oxford U, 1971].
lambda
The Greek letter "L," which is used as a symbol for "wavelength." A lambda is a particular frequency of light, and the term is widely used in optical networking. Sending "multiple lambdas" down a fiber is the same as sending "multiple frequencies" or "multiple colors." See WDM and wavelength.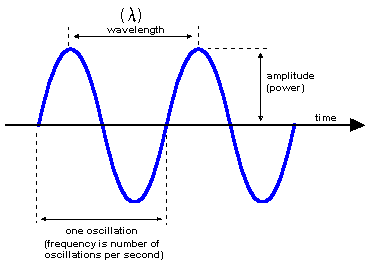 Lambda
The symbol above the word "wavelength" in this diagram is the Greek Lambda.