lotus
(redirected from lien zi)
Also found in:
Dictionary
,
Thesaurus
,
Medical
.
lotus:
see water lilywater lily,
common name for some members of the Nymphaeaceae, a family of freshwater perennial herbs found in most parts of the world and often characterized by large shield-shaped leaves and showy, fragrant blossoms of various colors.
.....

Click the link for more information.

.

The Columbia Electronic Encyclopedia™ Copyright © 2013, Columbia University Press. Licensed from Columbia University Press. All rights reserved.

www.cc.columbia.edu/cu/cup/
Lotus
A fan-shaped decorative motif formed by symmetrically arranging lotus petals with a spreading curvature.
Illustrated Dictionary of Architecture Copyright © 2012, 2002, 1998 by The McGraw-Hill Companies, Inc. All rights reserved
lotus
A water plant that floats on top of the water, attached by a stem to roots under the mud below. The flower looks like a shower-head with nuts inside the holes. These nuts are a great food source when ripe. Flowers, seeds, young leaves, stem and roots can be eaten raw or cooked. The root is difficult to get to because it's buried under the mud under the water. Because it's a water plant, there is the possibility of parasites on the plant, so cooking is often recommended.
Edible Plant Guide © 2012 Markus Rothkranz
The following article is from The Great Soviet Encyclopedia (1979). It might be outdated or ideologically biased.
Lotus
a genus of plants of the family Leguminosae. They are perennial and, less frequently, biennial and annual herbs or subshrubs. The leaves are odd-pinnate, with two pairs of lateral pinnae, from which emerge lower leaves that curve toward the base. The flowers are solitary or gathered in heads. The linear cylindrical pods contain many seeds. There are more than 100 species, distributed in Eurasia, Africa, and Australia. Approximately 20 species are found in the USSR, many of which are fodder plants. Bird's-foot trefoil (Lotus corniculatus) forms thickets in wet meadows, as well as along forest edges, shrubbery, embankments, and roads. A valuable pasture plant (before flowering), it is also used as hay. The flowers contain insignificant amounts of a bitter and toxic glycoside; the plant is not toxic when it is in the form of hay or silage. Bird's-foot trefoil yields nectar. A yellow dye for wool is obtained from its flowers. The species L. uliginosus, which grows in marshy meadows in the western European part of the USSR and in the Caucasus, contains no toxic substances. Both of these species are sometimes cultivated together with other grasses.
---
Lotus
a literary quarterly published since 1968 in Cairo by the Association of Writers of the Asian and African Countries, in English, Arabic, and French. For its first six issues it was called Afro-Asian Writings. The journal is directed by the secretary-general of the permanent bureau of the association, Yusuf al-Sibayi, and the editorial board consists of representatives of 12 countries, including the USSR (A. V. Sofronov). It publishes works by contemporary Afro-Asian writers, polemical and critical articles, and material on the history of literature and the arts in the Afro-Asian world. It promotes international friendship and understanding and supports the peoples of Asia and Africa in their struggle for national independence and social progress.
The Great Soviet Encyclopedia, 3rd Edition (1970-1979). © 2010 The Gale Group, Inc. All rights reserved.
lotus
symbol of eloquence. [Plant Symbolism: Flora Symbolica, 175]
---
lotus
of India. [Flower Symbolism: WB, 7: 264]
Allusions—Cultural, Literary, Biblical, and Historical: A Thematic Dictionary. Copyright 2008 The Gale Group, Inc. All rights reserved.
lotus
1. (in Greek mythology) a fruit that induces forgetfulness and a dreamy languor in those who eat it
2. the plant bearing this fruit, thought to be the jujube, the date, or any of various other plants
3. any of several water lilies of tropical Africa and Asia, esp the white lotus (Nymphaea lotus), which was regarded as sacred in ancient Egypt
4. a similar plant, Nelumbo nucifera, which is the sacred lotus of India, China, and Tibet and also sacred in Egypt: family Nelumbonaceae
5. a representation of such a plant, common in Hindu, Buddhist, and ancient Egyptian carving and decorative art
6. any leguminous plant of the genus Lotus, of the Old World and North America, having yellow, pink, or white pealike flowers
Collins Discovery Encyclopedia, 1st edition © HarperCollins Publishers 2005
Lotus
(IBM Lotus, formerly the Lotus Software Group, www.lotus.com) A major software company founded in 1981 by Mitch Kapor. It achieved outstanding success by introducing Lotus 1-2-3, the first spreadsheet for the IBM PC. Over the years, it developed a variety of applications and helped set industry standards.

In 1989, Lotus introduced Lotus Notes, the first major groupware product, which continues to be a strong contender in this arena. In 1990, it acquired Samna Corporation, developers of the popular, Windows-based Ami word processors. Lotus was acquired by IBM in 1995 and operates as one of its software brands, along with Rational, Tivoli and WebSphere. See Lotus 1-2-3 and Lotus menu.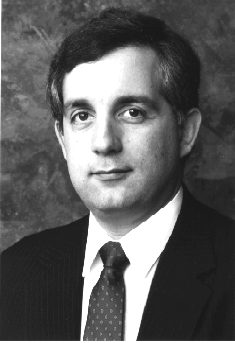 Mitchell D. Kapor
Mitch Kapor was the founder of Lotus and co-programmer of Lotus 1-2-3. The Lotus spreadsheet helped make the IBM PC an outstanding success within a few years of its introduction. Later, Kapor founded the Electronic Frontier Foundation (EFF). (Image courtesy of ON Technology, Inc.)
Copyright © 1981-2019 by The Computer Language Company Inc. All Rights reserved. THIS DEFINITION IS FOR PERSONAL USE ONLY. All other reproduction is strictly prohibited without permission from the publisher.