loopback address
(redirected from loopback IP address)
loopback address
An address that sends outgoing signals back to the same computer for testing. In a TCP/IP network, the loopback IP address is 127.0.0.1, and pinging this address will always return a reply unless the firewall prevents it. The loopback address allows a network administrator to treat the local machine as if it were a remote machine. See ping, loopback plug and localhost.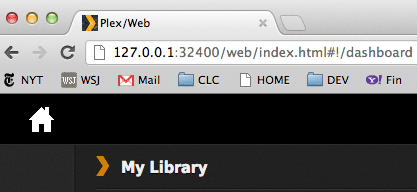 An Interesting Loopback Use
The Plex media server organizes and streams multimedia content. It runs as a Web server (HTTP server) in the user's computer and is managed from a Web browser interface. When the interface is launched in the same computer that is running the server, it uses the loopback address to access the very same machine. The 32400 is the port number (see TCP/IP port). See Plex.
Copyright © 1981-2019 by The Computer Language Company Inc. All Rights reserved. THIS DEFINITION IS FOR PERSONAL USE ONLY. All other reproduction is strictly prohibited without permission from the publisher.