mannerism
Also found in:
Dictionary
,
Thesaurus
,
Medical
,
Wikipedia
.
mannerism
mannerism,
a style in art and architecture (c.1520–1600), originating in Italy as a reaction against the equilibrium of form and proportions characteristic of the High Renaissance. In Florence, Pontormo and Bronzino, and in Rome, Il Rosso, Parmigianino, and Beccafumi created elegant figures elongated and contorted into uncomfortable postures. Mannerists devised compositions in which they deliberately confused scale and spatial relationships between figures, crowding them into the picture plane. Often strange tunnellike spaces were created, as in the works of Tintoretto and El Greco. Lighting became harsh, and coloring tended to be acrimonious. The mannerists devised sophisticated and obscure allegories. Among the prominent sculptors who created sinuous and sometimes bizarre forms were Giovanni Bologna, Ammanati, and to a certain extent Cellini. The style was carried into France by Primaticcio, Il Rosso, Niccolò dell'Abbate, and Cellini. It flourished particularly at Fontainebleau and was adapted by the sculptor Goujon and the engraver Callot. In architecture the style was manifested in the use of unbalanced proportions and arbitrary arrangements of decorative features. Elements of mannerism can be found in the elegant Laurentian Library in Florence, designed (c.1525) by Michelangelo; the Massimi Palace, Rome, planned by Peruzzi; the Palazzo del Te, Mantua, built and decorated by Giulio Romano; and the Uffizi, planned by Vasari. In Spain, Berruguette was a leading exponent of mannerism. Toward the end of the 16th cent., mannerism assumed an academic formalism in the works of the Zuccaro brothers. By the end of the century it had given way to the
baroque
.
Bibliography
See studies by S. J. Freedburg (2 vol., 1961), F. Würtenberger (1963), and M. Haraszti-Takas (1970).
The Columbia Electronic Encyclopedia™ Copyright © 2022, Columbia University Press. Licensed from Columbia University Press. All rights reserved.
Mannerism
(1530–1600)

A style of Italian architecture which was a reaction against the classical perfection of High Renaissance architecture, either responding with a rigorous application of classical rules and motifs or flaunting Classical convention in terms of shape and scale. It was a relaxed nonconformist style, using unnatural proportion and stylistic contradictions.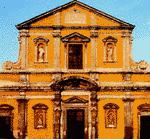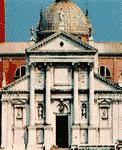 Illustrated Dictionary of Architecture Copyright © 2012, 2002, 1998 by The McGraw-Hill Companies, Inc. All rights reserved
The following article is from The Great Soviet Encyclopedia (1979). It might be outdated or ideologically biased.
Mannerism
a trend in 16th-century European art that reflected the crisis of humanistic culture during the High Renaissance.
The basic aesthetic criterion of mannerism was taken not from nature but from a subjective "inner idea" of an artistic image that arose within the artist's soul. Using the works of Michelangelo, Raphael, and other Renaissance masters as stylistic norms, the mannerists distorted their underlying harmonious principle by cultivating the concepts of an ephemeral world and of the precariousness of man's fate, which they believed to be ruled by irrational forces. In the elitist manneristic art intended for the connoisseur, some elements of courtly and knightly medieval culture were reborn.
Mannerism was most clearly manifested in Italian art. Paintings by the early mannerists (Pontormo, Rosso Fiorentine, Beccafumi, and Parmigianino), who are associated with the 1520's, are imbued with a sense of tragedy and mystic exaltation. The works of these masters are distinguished by sharp dissonances of color and chiaroscuro, complexity and exaggerated expressiveness of poses and movement, elongated figures, and virtuosic drawing, in which the line enclosing a form has substantive importance. In manneristic portraits (for example, Bronzino's) which opened new vistas in the development of portraiture, the aristocratic aloofness of the characters is combined with an intensified, subjectively emotional attitude of the artist toward the subject. A unique contribution to the evolution of mannerism was made by the pupils of Raphael (Giulio Romano and Perino del Vaga, for example), whose monumental decorative works were dominated by atectonic, extremely grotesque ornamental elements.
From the 1540's mannerism dominated art at the Italian courts. The painting of this period was coldly and "academically" formal and marked by a pedantically allegorical and eclectic style (G. Vasari, F. Zuccari, and G. P. Lomazzo). Characteristic of manneristic sculpture (B. Ammanati, B. Cellini, Giambologna, and B. Bandinelli) were stylized human figures, fragmented forms, and a bold treatment of the problem of sculpting in the round. In manneristic architecture (B. Ammanati, B. Buontalenti, G. Vasari, P. Ligorio, and Giulio Romano) humanistic clarity of image gave way to scenic effects, an aesthetic decor, and extravagant details.
The work of Italian masters outside of Italy (Rosso Fiorentino, Niccolo dell'Abbate, and Primaticcio in France; V. Carducci in Spain; and G. Arcimboldo in Bohemia), as well as the extensive dissemination of manneristic graphic works (including architectural-ornamental works), made mannerism a universal European style. Manneristic principles guided the work of representatives of the first Fontainebleau school (J. Cousin the Elder, J. Cousin the Younger, and A. Caron), the German H. von Aachen, and the Dutch painters A. Bloemaert, A. Vredeman de Vries, H. Vredeman de Vries, H. Goltzius, K. van Mander, B. Spranger, F. Floris, and Cornelis van Haarlem. However, the rise in Italy of Caravaggio and the academicians of the Bologna school marked the end of the manneristic style and the advent of the baroque. In modern Western art criticism there is a strong trend toward broadening the concept of mannerism unjustifiably by including in it masters who developed their own individual styles or who were only slightly influenced by mannerism (Tintoretto, El Greco, L. Lotto, and P. Brueghel the Elder).
REFERENCES
Vipper, B. R. Bor'ba techenii v ital'ianskom iskusstve 16 veka. Moscow 1956.
Rotenberg, E. I. Iskusstvo Italii 16 veka. Moscow, 1967.
Brigand, G. Der italienische Manierismus. Leipzig, 1962.
Manierismo, Barocco, Rococo: concetti e termini. Rome, 1962.
Studies in Western Art, vol. 2: The Renaissance and Mannerism. Princeton N.J. 1963.
Bousquet, J. La peinture manieriste. [Neuchatel] 1964.
Hauser, A. Der Manierismus. Munich, 1964.
Tafuri, M. L'architettura del manierismo nel Cinquecento europeo. Rome, 1966.
The Meaning of Mannerism, Hanover (N.H.), 1972.
The Great Soviet Encyclopedia, 3rd Edition (1970-1979). © 2010 The Gale Group, Inc. All rights reserved.
Mannerism
Transitional style in architecture and the arts in the late 16th cent., particularly in Italy, characterized in architecture by unconventional use of classical elements.
McGraw-Hill Dictionary of Architecture and Construction. Copyright © 2003 by McGraw-Hill Companies, Inc.
mannerism
1. a principally Italian movement in art and architecture between the High Renaissance and Baroque periods (1520--1600) that sought to represent an ideal of beauty rather than natural images of it, using characteristic distortion and exaggeration of human proportions, perspective, etc.
2. adherence to a distinctive or affected manner, esp in art or literature
www.artcyclopedia.com/history/mannerism.html
www.artlex.com/ArtLex/m/mannerism.html
www.tigtail.org/TVM/M_View/X1/c.Mannerism
Collins Discovery Encyclopedia, 1st edition © HarperCollins Publishers 2005