maze
Also found in:
Dictionary
,
Thesaurus
,
Medical
,
Wikipedia
.
maze,
detail of landscape gardening based on the Greek labyrinthlabyrinth
, intricate building of chambers and passages, often constructed so as to perplex and confuse a person inside. In Egypt, Amenemhet III of the XII dynasty built himself a funeral temple in the form of a great labyrinth near Lake Moeris.
.....

Click the link for more information.

, consisting of intricate paths or alleys lined with high hedges and having a center and exit difficult to find. It was a prominent feature in the formal English gardens of the 17th and 18th cent., the most notable being that of Hampton Court Palace, London. Some medieval cathedrals, e.g., Amiens, had a pattern of contrasting stones on the floor of the nave that was also called a maze.

The Columbia Electronic Encyclopedia™ Copyright © 2013, Columbia University Press. Licensed from Columbia University Press. All rights reserved.

www.cc.columbia.edu/cu/cup/
Maze
A confusing and intricate plan of hedges in a garden, usually above eye level, forming a labyrinth.
Illustrated Dictionary of Architecture Copyright © 2012, 2002, 1998 by The McGraw-Hill Companies, Inc. All rights reserved
What does it mean when you dream about a maze?
Mazes can represent the almost endless task of hide-and-seek with issues that need to be made simpler and faced more directly. They can also signify feeling like a "rat in a maze."
The Dream Encyclopedia, Second Edition © 2009 Visible Ink Press®. All rights reserved.
maze
[

māz

]

(psychology)

A network of paths, blind alleys, and compartments; used in intelligence tests and in experimental psychology for developing learning curves.

McGraw-Hill Dictionary of Scientific & Technical Terms, 6E, Copyright © 2003 by The McGraw-Hill Companies, Inc.
maze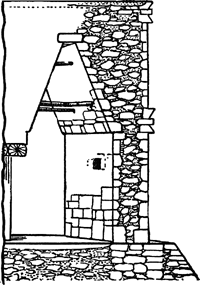 Same as
labyrinth
, 3.
McGraw-Hill Dictionary of Architecture and Construction. Copyright © 2003 by McGraw-Hill Companies, Inc.
Maze
(dreams)

The maze could represent your current mental outlook. A maze is a frightening and confusing place. If in your dream you are trapped in a maze and are having difficulty getting to the end, then you need to stop and consider your current emotional and psychological status. I don't mean to suggest anything is terribly wrong. Simply speaking, are you often confused and unsure of which way to go? If you are facing many hard decisions this dream is a good indicator that you need to step back and look at the entire picture. Edgar Cayce said that being in a maze in a dream might be symbolic of an "emotionally disorganized" person. At times we are all emotionally disorganized and confused, but admitting this dream's message is a step in the right direction.

Bedside Dream Dictionary by Silvana Amar Copyright © 2007 by Skyhorse Publishing, Inc.