modifier key
Also found in:
Dictionary
,
Thesaurus
,
Wikipedia
.
modifier key
A key that is pressed on a keyboard in combination with a letter or digit key to perform some function. The modifier key is held down while another key is pressed one or more times. For example, a modifier key is used to move the cursor across text a word or sentence at a time, and it is used to enter commands such as print, open and close. For Windows PCs, see Control key, Alt key and Windows key. For Macs, see Command key, Control key and Option key.


DesktopPlatform   Modifier Keys

  Windows    Control, Alt, Windows

  Linux      Control, Alt

  Mac        Control, Option, Command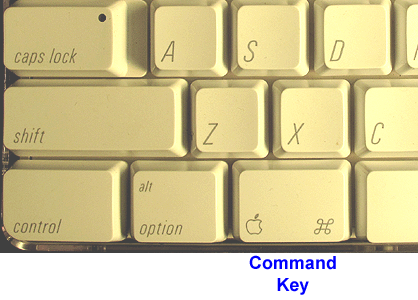 Mac Modifier Keys
The Control, Option and Command (Apple) keys are the modifier keys on the Mac.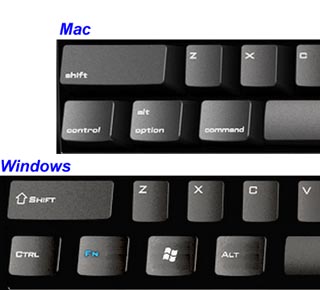 Special Mac Models
Although many PC keyboards work on the Mac, some keyboard vendors such as Das Keyboard make products specialized for the Mac. (Image courtesy of Das Keyboard, www.daskeyboard.com)