nanoelectronics
Also found in:
Dictionary
,
Thesaurus
,
Wikipedia
.
nanoelectronics
[

'nan·ō·i'lek′trän·iks

]

(electronics)

The technology of electronic devices whose dimensions range from atoms up to 100 nanometers.

McGraw-Hill Dictionary of Scientific & Technical Terms, 6E, Copyright © 2003 by The McGraw-Hill Companies, Inc.
graphene
(1) See also grapheme.

(2) A carbon layer one atom thick derived from the mineral graphite. Looking like chicken wire and considered a 2D material, graphene is naturally found as layers making up graphite. The graphene layers are separated by various exfoliation methods.

Extraordinary Properties
Graphene's mechanical, electrical, optical, thermal and chemical properties are outstanding, and it has been touted as a "miracle material." The 2D sheets can be layered together, fabricated into wires (nanoribbons), flakes, disk-shaped platelets or quantum dots for many applications. In addition, graphene can be added to metals, ceramics, plastics and rubber to make products stronger, lighter, more heat resistant or more flexible.

As the most conductive material on the planet, in time, graphene is expected to supplant silicon in electronics fabrication; however, hurdles must be overcome. For example, graphene has no bandgap; the most essential semiconductor attribute. See bandgap.

Graphene is expected to be a foundation nanotechnology component that revolutionizes industries and future products. See nanotube and nanotechnology.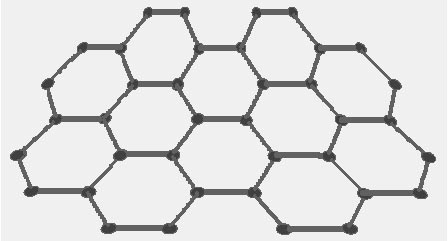 A 2D Graphene Layer
Resembling chicken wire, graphene layers are separated from graphite.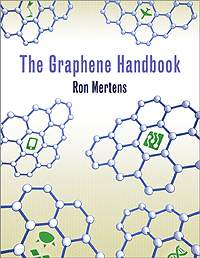 Graphene - From Soup to Nuts
Ron Mertens' Graphene Handbook educates the reader from the ground up about graphene's properties, shapes, uses and potential. A must read for anyone who wants to truly learn about this amazing material. For more information, visit www.graphene-info.com/handbook.
---
nanotube
A carbon molecule that resembles a cylinder made out of chicken wire one to two nanometers in diameter by any number of millimeters in length. Accidentally discovered by a Japanese researcher at NEC in 1990 while making Buckyballs, they have potential use in many applications. With a tensile strength 10 times greater than steel at about one quarter the weight, nanotubes are considered the strongest material for their weight known to mankind.

Myriad Applications
Currently used to strengthen plastics and carbon fibers, nanotubes have the potential for making ultra-strong fabrics as well as reinforcing structural materials in buildings, cars and airplanes. In the future, nanotubes may replace silicon in electronic circuits, and prototypes of elementary components have been developed. In 1998, IBM and NEC created nanotube transistors, and three years later, IBM created a NOT gate using two nanotube transistors. Nanotubes are already used as storage cells in Nantero's non-volatile memory chips (see NRAM), and they are expected to be used in the construction of sensors and display screens.

Single Walled and Multiwalled
Single-walled nanotubes (SWNTs) use a single sheath of graphite one atom thick, called "graphene." Multiwalled nanotubes (MWNTs) are either wrapped into multiple layers like a parchment scroll or are constructed of multiple cylinders, one inside the other. See Buckyball, graphene, nanotechnology and NRAM.



The Chicken Wire Tube
At the molecular level, a single-walled carbon nanotube looks a lot like rolled up chicken wire with hexagonal cells. The number of applications that may ultimately benefit from carbon nanotubes is enormous.
Copyright © 1981-2019 by The Computer Language Company Inc. All Rights reserved. THIS DEFINITION IS FOR PERSONAL USE ONLY. All other reproduction is strictly prohibited without permission from the publisher.