necropolis
(redirected from necropolises)
Also found in:
Dictionary
,
Thesaurus
.
Related to necropolises:
viable
necropolis:
see cemeterycemetery,
name used by early Christians to designate a place for burying the dead. First applied in Christian burials in the Roman catacombs, the word cemetery came into general usage in the 15th cent.
.....

Click the link for more information.

.
necropolis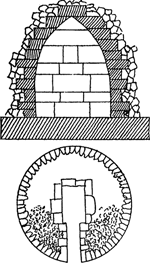 1. A city of the dead; a large cemetery in ancient Egypt, Greece, Phoenicia, Carthage, etc.
2. An ancient or historic burial place.