network computer
Also found in:
Dictionary
,
Thesaurus
,
Medical
,
Legal
,
Financial
,
Acronyms
,
Wikipedia
.
network computer
(1) Any computer in the network.

(2) A platform for personal computers introduced in 1996 that never caught on. However, the concept was valid and has subsequently been embodied in Web-based applications. In 2011, Google introduced a 21st century replica of the network computer (see Chromebook).

The network computer (NC) was a "thin client" that downloaded all applications and data from the network and stored updated data back on the server. NCs were touted as "the" way to reduce costs due to centralized administration and lower-priced workstations. Its major proponents were Sun and Oracle, and Oracle subsidiary Network Computer Inc. licensed the specification for building compliant machines (see NCRP and Liberate).

Java-Based Machines
NCs ran stand-alone Java applications as well as Java applets from a browser. Several NCs were developed, running a compact operating system that was booted from the server along with the Java Virtual Machine (Java interpreter). Using Citrix software, NCs could also function like dumb terminals connected to a Windows NT or 2000 server.

What Happened?
Hyped as the death knell for Windows PCs, the price of PC hardware was dropping exponentially, and the cost difference between NCs and PCs quickly became negligible. In addition, Windows was heavily entrenched, and a new platform was not appealing to corporate IT managers. See thin client.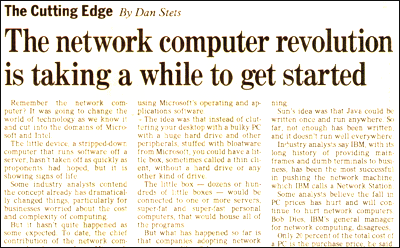 Not Making Inroads
After two years, the network computer was not making an impact; witness this 1998 column from the Philadelphia Inquirer. (Article headline courtesy of the Philadelphia Inquirer.)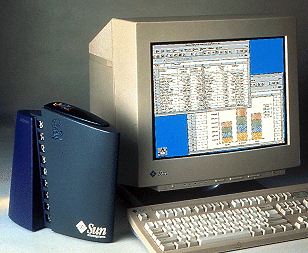 Sun JavaStation NC
Sun was one of the first to introduce a network computer. (Image courtesy of Sun Microsystems, Inc.)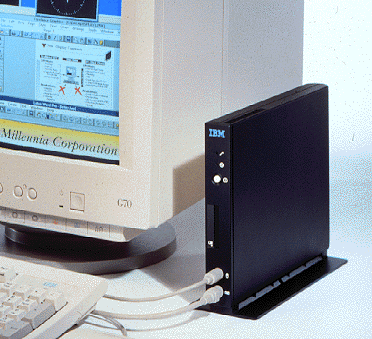 IBM Network Station
IBM's network computer provided both Web and mainframe connectivity. (Image courtesy of IBM.)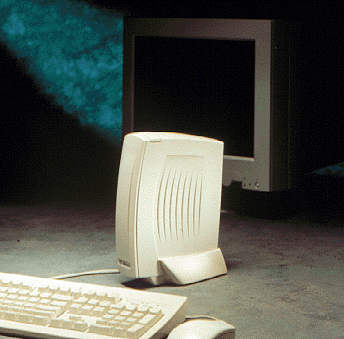 Wyse Winterm
Wyse offered a combo network computer and Windows terminal (see Winterm). (Image courtesy of Wyse Technology.)
Copyright © 1981-2019 by The Computer Language Company Inc. All Rights reserved. THIS DEFINITION IS FOR PERSONAL USE ONLY. All other reproduction is strictly prohibited without permission from the publisher.