octant
Also found in:
Dictionary
,
Thesaurus
,
Wikipedia
.
octant
[

′äk·tənt

]

(mathematics)

One of the eight regions into which three-dimensional Euclidean space is divided by the coordinate planes of a Cartesian coordinate system.

A unit of plane angle equal to 45° or π/8 radians.

(navigation)

A double-reflecting instrument used primarily for measuring altitudes of celestial bodies from a moving ship or airplane; has a range of 90°, and while a sextant has the capability up to 120°, the common practice applies the name sextant to both types of instruments.
---
Octant
[

′äk·tənt

]

(astronomy)

McGraw-Hill Dictionary of Scientific & Technical Terms, 6E, Copyright © 2003 by The McGraw-Hill Companies, Inc.
The following article is from The Great Soviet Encyclopedia (1979). It might be outdated or ideologically biased.
Octant
a goniometric instrument whose main component is an arc that forms one-eighth of a circle and is divided into degrees and fractions of a degree. Instruments similar in design to sextants are usually called octants. Octants have almost completely fallen out of use.
The Great Soviet Encyclopedia, 3rd Edition (1970-1979). © 2010 The Gale Group, Inc. All rights reserved.
octant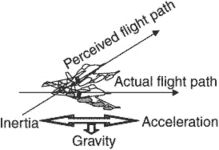 An instrument similar to a bubble
sextant
but constructed with its arc graduated in degrees for an eighth of a circle. Frequently called a
sextant
. An octant can measure angles up to 90°.
An Illustrated Dictionary of Aviation Copyright © 2005 by The McGraw-Hill Companies, Inc. All rights reserved