osier
(redirected from osiers)
Also found in:
Dictionary
,
Thesaurus
.
osier
(ō`zhər)

: see willowwillow,
common name for some members of the Salicaceae, a family of deciduous trees and shrubs of worldwide distribution, especially abundant from north temperate to arctic areas.
.....

Click the link for more information.

.
withe, wythe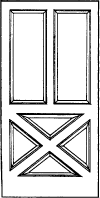 1. A partition dividing two flues in the same chimney stack.
2.
A flexible, slender twig or branch; an
osier
; esp. used to tie down thatching on roofs.
3. Each continuous vertical section of wall, one masonry unit in thickness.
osier
---
osier
1. any of various willow trees, esp Salix viminalis, whose flexible branches or twigs are used for making baskets, etc.
a twig or branch from such a tree
2.
any of several North American dogwoods, esp the red osier
Osijek
3. a town in NE Croatia on the Drava River: under Turkish rule from 1526 to 1687. Pop.: 85 000 (2005 est.)