overflow pipe
Also found in:
Dictionary
,
Thesaurus
,
Medical
.
overflow pipe
[

′ō·vər'flō 'pīp

]

(engineering)

Open pipe protruding above the surface of a liquid in a container, such as a distillation or absorption column or a toilet tank, to control the height of the liquid; excess liquid enters the pipe's open end and drains away.
overflow, overflow pipe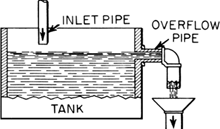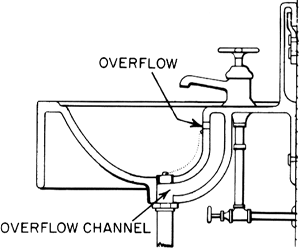 1. A pipe used to remove excess water and/or to prevent flooding in certain sanitary fixtures, storage tanks, and plumbing fittings.
2. An outlet for a storage tank; used to prevent flooding or to set the water level in the tank.