overhang
Also found in:
Dictionary
,
Thesaurus
,
Medical
,
Legal
,
Financial
,
Wikipedia
.
overhang
Aeronautics
a. half the difference in span of the main supporting surfaces of a biplane or other multiplane
b. the distance from the outer supporting strut of a wing to the wing tip
overhang
[

′ō·vər'haŋ

]

(building construction)

The distance measured horizontally that a roof projects beyond a wall.

(geology)

The part of a salt plug that projects from the top.
overhang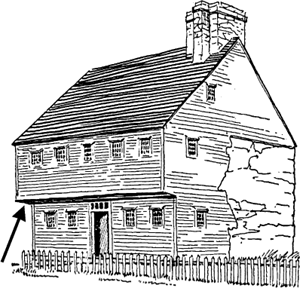 1. The projection of an upper story or roof beyond a story immediately below.
3. In a truss, the extension of the top chord of a truss beyond the heel, measured horizontally.
overhang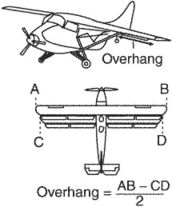 i
. The distance from the outer strut attachment to the tip of the wing.
ii
. On a biplane, triplane, or other multiplane, an extension of a wing beyond that of another in a span-wise direction; the amount of this extension is equal to one-half the difference between the spans of the wing from tip to tip. The overhang is positive when the upper of the two main supporting surfaces has the larger span.