oxeye
Also found in:
Dictionary
,
Thesaurus
,
Medical
,
Financial
,
Wikipedia
.
oxeye
oxeye,
name for several plants, e.g., the oxeye
daisy
and
black-eyed Susan
, but particularly for two genera:
Heliopsis,
native to North America, and
Buphthalmum,
native to Europe and W Asia but cultivated elsewhere. Both are perennials of the family Asteraceae (
aster
family) and are grown as ornamentals for their showy yellow heads. Oxeyes are classified in the division
Magnoliophyta
, class Magnoliopsida, order Asterales, family Asteraceae.
The Columbia Electronic Encyclopedia™ Copyright © 2022, Columbia University Press. Licensed from Columbia University Press. All rights reserved.
bull's-eye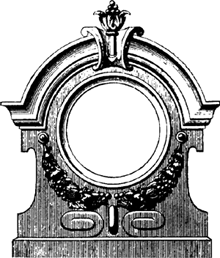 1. A figure or ornament of concentric bands.
3. The enclosure of such an aperture, a double-arched frame with two or four key voussoirs.
4. A circular aperture in a masonry wall; usually formed by voussoirs or tapered bricks.
---
gib
1. A steel strap used to clasp two members together.
---
oxeye window, oxeye
Same as bull's-eye window.
McGraw-Hill Dictionary of Architecture and Construction. Copyright © 2003 by McGraw-Hill Companies, Inc.
oxeye
symbol of long-suffering composure. [Flower Symbolism: Flora Symbolica, 176]
Allusions—Cultural, Literary, Biblical, and Historical: A Thematic Dictionary. Copyright 2008 The Gale Group, Inc. All rights reserved.