panelwork
Also found in:
Dictionary
,
Thesaurus
.
paneling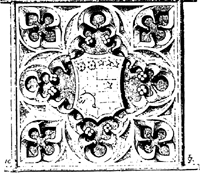 A wall or ceiling treatment made up of Panels,
4
.
References in periodicals archive
?
To aid production, the Louisville facility, including the
PanelWorks
line, utilizes a variety of high-tech equipment, including Hoizma HPL 22 and 33 panel saws; a Shoda NCW-516 and Northwood 265 and 265c CNC routers; Busellato Jet 6000XL, Multiax E-215 and Morbidelli Author X5 Evo CNC point-to-point machining centers; Holz-Her Triatholon 1488v and Brandt KDF-980 edgebanders; a Wemhoner KT-F-1E short cycle thermally fused melamine press; a Wemhoner KTM-13/28-200 membrane press; testing equipment from Taber; and a Rhodes pallet conveyer finishing line.
idX recently launched idX
PanelWorks
to produce melamine panels, high-tech milling and thermoforming.
7 million in expanding its 420,000-square-foot Louisville facility to house the new
PanelWorks
division.