perspective drawing
perspective drawing
1. A graphic representation of a project or portion thereof, as it would appear in three dimensions.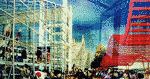 See also: Design

2.

Any one of a variety of techniques to represent three-dimensional objects and spatial relationships on a two-dimensional surface in the same manner as they would appear to the eye. With the given tools of object, station point, central visual ray and picture plane, all mechanical systems, photography and computer plotting of perspectives follow the exact same principals, developed during the Renaissance in Italy.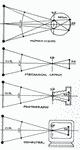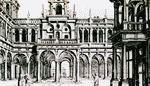 Illustrated Dictionary of Architecture Copyright © 2012, 2002, 1998 by The McGraw-Hill Companies, Inc. All rights reserved
perspective drawing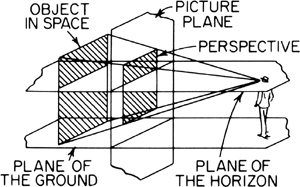 A graphic representation of a
project
or part thereof as it would appear three-dimensionally.
McGraw-Hill Dictionary of Architecture and Construction. Copyright © 2003 by McGraw-Hill Companies, Inc.