portable hard drive
Also found in:
Dictionary
,
Thesaurus
,
Acronyms
.
Related to portable hard drive:
Best Buy
portable hard drive
(1) See USB drive.

(2) A magnetic disk drive that plugs into a USB port on a computer. Used for transport as well as backup and additional storage, portable hard drives rival the capacity of many internal hard drives.

Unlike external drives for stationary desktop use that require power from the wall, a portable hard drive is powered from the USB connection. See USB drive kit and SATA.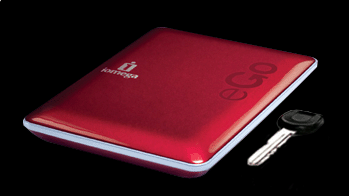 Portable USB Hard Disk
Plugging into the computer's USB port and deriving all power from USB, this 7-ounce eGo drive from Iomega is used for transport, backup and auxiliary storage. (Image courtesy of Iomega Corporation.)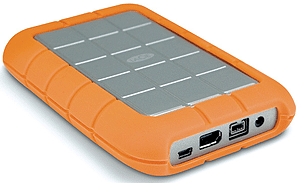 Portable and Rugged
This LaCie drive's rubber sleeve and internal rubber bumpers absorb the shock if dropped up to six feet. It also plugs into both USB and FireWire. (Image courtesy of LaCie USA, www.lacie.com)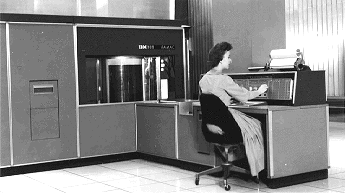 The RAMAC: World's First Hard Disk
This was breakthrough technology when introduced by IBM in 1956. It held a whopping 5MB and weighed a ton (see RAMAC). (Image courtesy of IBM.)