precipitation
(redirected from precipitation test)
Also found in:
Dictionary
,
Thesaurus
,
Medical
.
precipitation,
in chemistry, a process in which a solid is separated from a suspension, sol, or solution. In a suspension such as sand in water the solid spontaneously precipitates (settles out) on standing. In a sol the particles are precipitated by coagulationcoagulation
, the collecting into a mass of minute particles of a solid dispersed throughout a liquid (a sol), usually followed by the precipitation or separation of the solid mass from the liquid.
.....

Click the link for more information.

. A solute (dissolved substance) may be precipitated from a solution by several means. A solution of salt may be concentrated by evaporation until the salt crystallizes. When a saturated solution of sugar is cooled, sugar crystals form. The addition of a solution of silver nitrate to a solution containing chloride ions results in the formation of insoluble silver chloride: AgNO3+Cl−→NO3−+AgCl↓. In each case the precipitate formed may settle out spontaneously or may be collected by filtration or centrifugation. It is often difficult to obtain a pure substance by a single precipitation, and a substance may be further purified by reprecipitation after it has been redissolved. The term precipitation is also applied to the separation of particles of a solid or liquid suspended in a gas.
---
precipitation,
in meteorology, condensed moisture that falls to the surface of the earth in the form of rainrain,
precipitation in liquid form. It consists of drops of water falling from clouds; if the drops are very small, they are collectively termed drizzle. Rain plays a key role in the hydrologic, or water, cycle in which moisture from the oceans evaporates, condenses into clouds,
.....

Click the link for more information.

, sleetsleet,
precipitation of small, partially melted grains of ice. As raindrops fall from clouds, they pass through layers of air at different temperatures. If they pass through a layer with a temperature below the freezing point, they turn into sleet.
.....

Click the link for more information.

, snowsnow,
precipitation formed by the sublimation of water vapor into solid crystals at temperatures below freezing. Sublimation resulting in the formation of snow takes place about a dust particle, as in the formation of raindrops.
.....

Click the link for more information.

, hailhail,
precipitation in the form of pellets composed of ice or of ice and snow, occurring at any time of the year, usually during the passage of a cold front or during a thunderstorm. Small hailstones have a soft center and a single outer coat of ice.
.....

Click the link for more information.

, frostfrost
or hoarfrost,
ice formed by the condensation of atmospheric water vapor on a surface when the temperature of the surface is below 32&degF; (0&degC;). In the formation of frost, a gas (water vapor) is changed directly to a solid (see dew).
.....

Click the link for more information.

, or dewdew,
thin film of water that has condensed on the surface of objects near the ground. Dew forms when radiational cooling of these objects during the nighttime hours also cools the shallow layer of overlying air in contact with them, causing the condensation of some water vapor.
.....

Click the link for more information.

.

The Columbia Electronic Encyclopedia™ Copyright © 2013, Columbia University Press. Licensed from Columbia University Press. All rights reserved.

www.cc.columbia.edu/cu/cup/
Precipitation
All liquid or solid phase aqueous particles that originate in the atmosphere and fall to the Earth's surface.
Illustrated Dictionary of Architecture Copyright © 2012, 2002, 1998 by The McGraw-Hill Companies, Inc. All rights reserved
The following article is from The Great Soviet Encyclopedia (1979). It might be outdated or ideologically biased.
Precipitation
(chemistry), the separation of one or several chemical components from solution in the form of an insoluble compound, which is called the precipitate. Precipitation is one of the most fundamental and commonly encountered separation techniques in quantitative and qualitative analytical chemistry.
A compound is precipitated from solution by adding suitable reagents. In industry and chemical analysis, electrolytic precipitation is also widely used, especially with nonferrous metals. Electrolysis can also be used with oxides; for example, lead and manganese dioxides are precipitated at the anode and molybdenum and uranium oxides at the cathode. Precipitation is also used in biochemistry, public sanitation, and medical chemistry.
REFERENCES
Kolthoff, I. M., and E. B. Sandell. Kolichestvennyi analiz, 3rd ed. Moscow-Leningrad, 1948. (Translated from English.)
Plaksin, I. N., and D. M. Iukhtanov. Gidrometallurgiia. Moscow, 1949.
---
Precipitation
(meteorology), water, in the liquid or solid state, that either falls from clouds or forms directly on the earth's surface or on objects on the ground as a result of the condensation of water vapor in the air.
Precipitation falls from clouds when already existing cloud elements—droplets or ice crystals—grow large enough to fall at a considerable velocity. As they fall, the largest crystalline elements collide with supercooled drops and the two freeze together, or the crystals themselves freeze together to form flakes. If the solid particles pass into atmosphere layers having a temperature higher than 0°C, the solid particles melt and form raindrops. If air temperatures are near 0°C or below, the solid particles reach the ground without melting as snow, snow pellets, and so on. Hail is possible during the warm season. At temperatures slightly above or below 0°C, the coalescence of cloud elements in water clouds can cause precipitation in the form of a fine rain or drizzle.
The way clouds develop and are structured determines the type of precipitation produced. Steady precipitation of moderate intensity is produced by nimbostratus clouds, downpours originate in cumulonimbus clouds, and drizzle comes from stratus clouds.
The types of precipitation that form on the earth's surface are called terrestrial hydrometeors and include dew, rime, and hoarfrost. Glaze ice on the earth's surface has its atmospheric parallel in the ice that forms on an airplane in flight.
Meteorological stations use rain gages and pluviographs to measure precipitation; for large areas radar is used. The amount of precipitation is expressed as mm depth of water, and the intensity is given in mm per minute, hour, or day.
Atmospheric precipitation is one of the links in the hydrologic cycle of the earth. The amount of precipitation that occurs over several years, in an average month, in a season, or in a year is a determinant of climate and is thus of essential significance to a country's agriculture and other branches of the economy. Other determinants are the distribution of precipitation over the earth, annual and daily cycle, frequency, and intensity.
Artificial means of producing precipitation are acquiring ever-increasing importance. The practice is to seed clouds with reagents that promote the formation of ice crystals in water clouds and the enlargement of crystals in mixed clouds.
REFERENCE
Khrgian, A. Kh. Fizika atmosfery. Leningrad, 1969.
---
Precipitation
the reaction of sedimentation of an antigen-antibody complex; an immunologic reaction that permits determination of the antibody content in blood serum of ill or vaccinated persons or immunized animals.
When standard serums are used, the precipitation reaction can be employed to analyze the concentration and nature of antigens —that is, foreign proteins of animal or plant origin, certain polysaccharides, and so forth. The precipitation reaction is extremely sensitive and is used in immunologic diagnostics to diagnose a number of diseases of animals and man, as well as in forensic medicine (to determine whether blood belongs to a certain individual or to an animal) and in public health.
The Great Soviet Encyclopedia, 3rd Edition (1970-1979). © 2010 The Gale Group, Inc. All rights reserved.
precipitation
[

prə'sip·ə′tā·shən

]

(chemistry)

The process of producing a separable solid phase within a liquid medium; represents the formation of a new condensed phase, such as a vapor or gas condensing to liquid droplets; a new solid phase gradually precipitates within a solid alloy as a result of slow, inner chemical reaction; in analytical chemistry, precipitation is used to separate a solid phase in an aqueous solution.

(immunology)

Aggregation of soluble antigen by an antibody.

(meteorology)

Any or all of the forms of water particles, whether liquid or solid, that fall from the atmosphere and reach the ground.

The amount, usually expressed in inches of liquid water depth, of the water substance that has fallen at a given point over a specified period of time.

McGraw-Hill Dictionary of Scientific & Technical Terms, 6E, Copyright © 2003 by The McGraw-Hill Companies, Inc.
precipitation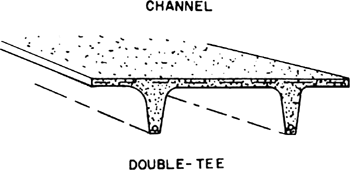 At a given location, the total measurable supply of water received directly as rain, snow, hail, or sleet; usually expressed in inches (millimeters) per day, month, or year.
McGraw-Hill Dictionary of Architecture and Construction. Copyright © 2003 by McGraw-Hill Companies, Inc.
precipitation
An Illustrated Dictionary of Aviation Copyright © 2005 by The McGraw-Hill Companies, Inc. All rights reserved
precipitation
1.
Meteorol
a. rain, snow, sleet, dew, etc., formed by condensation of water vapour in the atmosphere
b. the deposition of these on the earth's surface
c. the amount precipitated
2. the production or formation of a chemical precipitate
3. Spiritualism the appearance of a spirit in bodily form; materialization
Collins Discovery Encyclopedia, 1st edition © HarperCollins Publishers 2005