quarrel
(redirected from quarrellers)
Also found in:
Dictionary
,
Thesaurus
,
Legal
.
quarrel
an arrow having a four-edged head, fired from a crossbow
Collins Discovery Encyclopedia, 1st edition © HarperCollins Publishers 2005
What does it mean when you dream about a quarrel?
A quarrel in a dream often suggests an inner conflict over ideas and values. Alternatively, one may feel burdened by a person in authority.
The Dream Encyclopedia, Second Edition © 2009 Visible Ink Press®. All rights reserved.
quarrel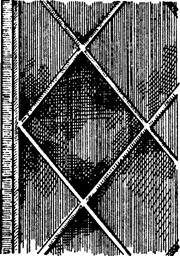 A small pane of glass, usually diamond-shaped or square-shaped and set diagonally; framed and held in place by slender, grooved strips of lead
(cames)
.
McGraw-Hill Dictionary of Architecture and Construction. Copyright © 2003 by McGraw-Hill Companies, Inc.
Quarrel
(dreams)

If you are quarreling or arguing in your dream you may be experiencing some inner conflict. The quarrel may reflect your own inability to resolve important issues, ideas, or values. Most likely, you may be experiencing ongoing difficulty with making decisions, cannot accept authority, or you may have carried an argument from your daily life into your dream. Very old dream interpretation books say that quarreling is a dream of the contrary and that you will have peace and harmony with your loved ones.

Bedside Dream Dictionary by Silvana Amar Copyright © 2007 by Skyhorse Publishing, Inc.