responsive Web design
Also found in:
Dictionary
.
responsive Web design
Creating a Web page that renders well on both smartphone and tablet screens as well as computer monitors. There are two solutions. The first is to switch to a dedicated site upon detection of a mobile device. The second is to make all the pages on the same website flexible and dynamically adjustable to the device and browser that requested them. The use of variable-sized fonts and images and multiple style sheets are basic approaches. See mobile emulator, mobile website and Media Queries.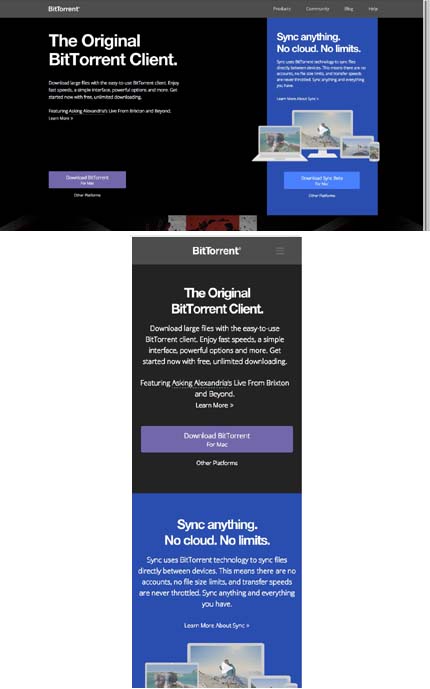 A Great Example
Both top and bottom browser renderings came from the same BitTorrent.com website and automatically conformed to the two dramatically different window widths.