summer
(redirected from summer dermatitis, summer eczema)
Also found in:
Dictionary
,
Thesaurus
.
summer
1
1.
a. the warmest season of the year, between spring and autumn, astronomically from the June solstice to the September equinox in the N hemisphere and at the opposite time of year in the S hemisphere
b. (as modifier): summer flowers
2. the period of hot weather associated with the summer
---
summer
2
1. a large horizontal beam or girder, esp one that supports floor joists
3. a stone on the top of a column, pier, or wall that supports an arch or lintel
summer
[

′səm·ər

]

(astronomy)

The period from the summer solstice to the autumnal equinox; popularly and for most meteorological purposes, it is taken to include June through August in the Northern Hemisphere, and December through February in the Southern Hemisphere.
springer, skewback, summer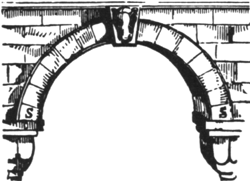 1. The impost or place where the vertical support for an arch
---
summer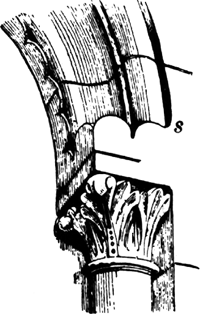 1.
A horizontal beam supporting the ends of floor joists or resting on posts and supporting the wall above; also called a
summertree.
2. Any large timber or beam which serves as a bearing surface.
4. A stone laid on a column and serving as a support for construction above, as in the construction of an arch.
Summer
Aestas
personification of summer; portrayed as youthful and sprightly. [Rom. Myth.: LLEI, I: 322]
Ceres
goddess of the season. [Rom. Myth.: Hall, 130]
cricket
symbol of summer; weather prognosticator. [Insect Symbolism: Jobes, 382]
naked girl with fruit
personification of summer. [Art: Hall, 130]
sickle and sheaf of corn
representational of the season. [Art: Hall, 129]