summer
(redirected from summers)
Also found in:
Dictionary
,
Thesaurus
,
Idioms
,
Wikipedia
.
summer
1
1.
a. the warmest season of the year, between spring and autumn, astronomically from the June solstice to the September equinox in the N hemisphere and at the opposite time of year in the S hemisphere
b. (as modifier): summer flowers
2. the period of hot weather associated with the summer
---
summer
2
1. a large horizontal beam or girder, esp one that supports floor joists
3. a stone on the top of a column, pier, or wall that supports an arch or lintel
Collins Discovery Encyclopedia, 1st edition © HarperCollins Publishers 2005
summer
[

′səm·ər

]

(astronomy)

The period from the summer solstice to the autumnal equinox; popularly and for most meteorological purposes, it is taken to include June through August in the Northern Hemisphere, and December through February in the Southern Hemisphere.

McGraw-Hill Dictionary of Scientific & Technical Terms, 6E, Copyright © 2003 by The McGraw-Hill Companies, Inc.
springer, skewback, summer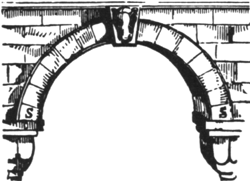 1. The impost or place where the vertical support for an arch
---
summer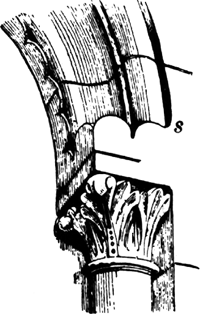 1.
A horizontal beam supporting the ends of floor joists or resting on posts and supporting the wall above; also called a
summertree.
2. Any large timber or beam which serves as a bearing surface.
4. A stone laid on a column and serving as a support for construction above, as in the construction of an arch.
McGraw-Hill Dictionary of Architecture and Construction. Copyright © 2003 by McGraw-Hill Companies, Inc.
Summer
Aestas
personification of summer; portrayed as youthful and sprightly. [Rom. Myth.: LLEI, I: 322]
Ceres
goddess of the season. [Rom. Myth.: Hall, 130]
cricket
symbol of summer; weather prognosticator. [Insect Symbolism: Jobes, 382]
naked girl with fruit
personification of summer. [Art: Hall, 130]
sickle and sheaf of corn
representational of the season. [Art: Hall, 129]
Allusions—Cultural, Literary, Biblical, and Historical: A Thematic Dictionary. Copyright 2008 The Gale Group, Inc. All rights reserved.
SUMMER
String manipulation and pattern matching language by Klint & Sint at
CWI
in the late 1970s. It was recently used as the input and implementation language for the Dataflow Compiler Project at
CWI
.
["An Overview of the SUMMER Programming Language", Paul Klint, 7th POPL, ACM 1980, pp. 47-55].
This article is provided by FOLDOC - Free Online Dictionary of Computing (foldoc.org)