phablet
(redirected from tablet phone)
Also found in:
Dictionary
.
phablet
(PHone tABLET) A smartphone with a 5" to 6" screen. With a display larger than many smartphones, a phablet offers a better visual experience for Web pages but can be bulky in the pocket of a shirt or pair of pants.

The first phablet with a 5" screen was the Android-based Dell Streak in 2010. A year and a half later, Samsung introduced the first model in its very popular Galaxy Note line. Apple's first phablet, the iPhone 6 Plus, came out in 2014. According to Trademarkia.com, LG applied to trademark the phablet name in 2011. See smartphone, tablet computer, Galaxy Note and iPhone 7.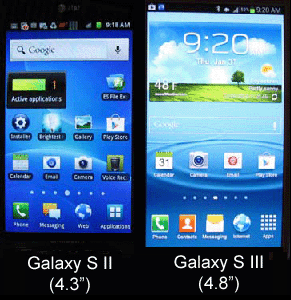 Bigger With Each Model
In 2012, the Galaxy S III screen was almost 5", but all subsequent S phones were 5" and larger, making Samsung's flagship devices phablets all the way.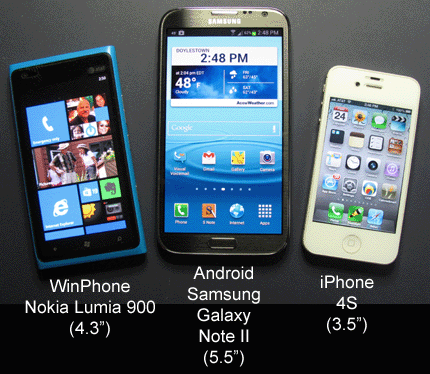 Galaxy Note II
Samsung's Galaxy Note was the first phablet with a stylus for handwriting and drawing. The Note family has been very popular. See Galaxy Note.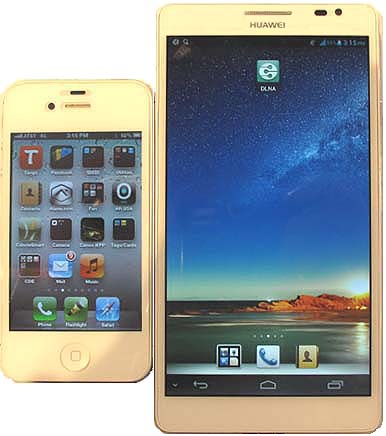 Any Bigger, It's a Tablet
With its 6.1" screen, Huawei's Ascend Mate dwarfs an iPhone 4S; however, Samsung's Galaxy Mega topped it at 6.3". Both Android devices, the Ascend Mate and Mega came out in 2013.