Transitional style
Transitional style
An architectural style characterized by elements of an older style blended with elements of a more modern style in the same building, such as the evolution of Romanesque into Gothic.
Illustrated Dictionary of Architecture Copyright © 2012, 2002, 1998 by The McGraw-Hill Companies, Inc. All rights reserved
transitional style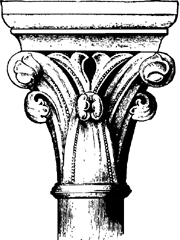 An
architectural mode
in a period between two different
architectural styles
, as for example, between late Georgian and early Federal style; such a transition may occur at different times in different parts of a country.
McGraw-Hill Dictionary of Architecture and Construction. Copyright © 2003 by McGraw-Hill Companies, Inc.