steel wool
(redirected from wire wool)
Also found in:
Dictionary
,
Thesaurus
,
Wikipedia
.
steel wool,
abrasive material composed of long steel fibers of varying degrees of fineness that are matted together. The coarser grades are used to remove paint and other finishes, the finer grades for polishing or smoothing a finished surface. Steel wool is much used in kitchens for cleaning and polishing metals, especially aluminum utensils.
Steel wool
A mass of fine steel threads matted together and used principally for polishing and cleaning surfaces of wood or metal.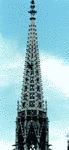 steel wool
[

′stēl ′wu̇l

]

(metallurgy)

Fine steel threads matted into a mass.
steel wool
A matted mass of long, fine, steel fibers; esp. used for cleaning and polishing surfaces.
steel wool
a tangled or woven mass of fine steel fibres, used for cleaning or polishing