ws
Also found in:
Dictionary
,
Thesaurus
,
Medical
,
Legal
,
Financial
,
Acronyms
,
Wikipedia
.
white space
(1) Unused spectrum between earlier analog TV channels. See TV white spaces.

(2) Any area on a document page that does not contain text or graphics. Also called "negative space," the term was derived from printing on white paper and any part not printed remained white. To an experienced graphic designer, white space is as important as the printed areas.

(3) Non-printing characters. Applications treat white space differently. For example, each depression of the space bar generates one ASCII 32 space character, and most programs display each one as one blank space. However, Web pages (HTML pages) display multiple ASCII 32 characters as a single blank space. See non-breaking space.

(4) A void in service; for example, white spaces in the cellular industry are geographic areas without coverage.

(5) Unused space in a disk storage system. White space may refer to allocated, but unused, blocks of storage. See thin provisioning.
---
workstation
(1) A high-performance, single-user machine geared to the professional rather than the consumer. Employed for video editing, computer-aided design (CAD), software development, medical imaging and scientific applications, workstations use a fast multicore CPU with large amounts of memory (RAM) and storage. Today, a workstation is typically an x86-based computer running Windows, Linux or Mac OS X. In the past, RISC-based machines from Sun, HP, IBM and SGI fell into the workstation category.

(2) Any terminal or desktop computer in a network. In this context, workstation is a generic term for a user's machine (client machine) in contrast to a "server" or "mainframe."

(3) In the telecom industry, a combined telephone and computer.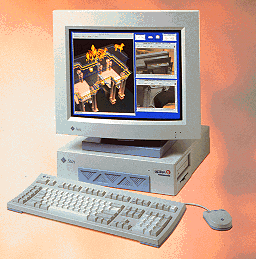 Earlier Workstations
These Unix-based Sun, Compaq and SGI workstations (top to bottom) were employed for CAD, medical imaging and scientific visualization. Using monitors with the highest resolution, they pushed the performance envelope, although today's PCs and Macs are far more powerful. (Images courtesy of Sun, Compaq and SGI.)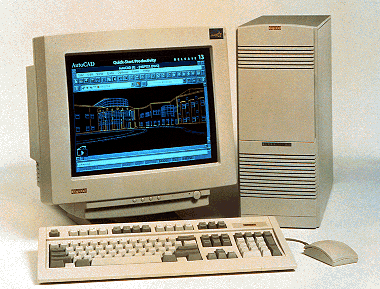 Earlier Workstations
These Unix-based Sun, Compaq and SGI workstations (top to bottom) were employed for CAD, medical imaging and scientific visualization. Using monitors with the highest resolution, they pushed the performance envelope, although today's PCs and Macs are far more powerful. (Images courtesy of Sun, Compaq and SGI.)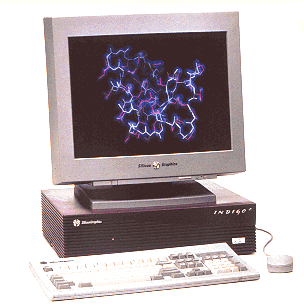 Earlier Workstations
These Unix-based Sun, Compaq and SGI workstations (top to bottom) were employed for CAD, medical imaging and scientific visualization. Using monitors with the highest resolution, they pushed the performance envelope, although today's PCs and Macs are far more powerful. (Images courtesy of Sun, Compaq and SGI.)